I love Anthropologie, it's one of my favorite stores ever! Here are some of the cute highlights from its sale.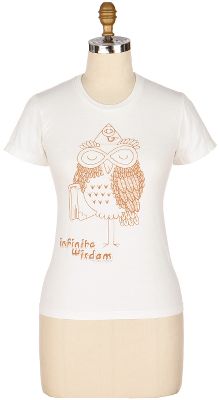 How cute is this shirt? Who doesn't remember this owl from their childhood? What a smarty pants. Didn't he teach us that it took three licks to get to the center of a Tootsie Roll Pop?


I love cozy sweater coats and this one is a steal for $60. Plus, it'll still be cute and wearable way into fall.