Ann Taylor LOFT sent me this beautiful scarf to review for Lucky's Style Spotter and I just knew I had to base one of my fashion challenges around it! I have a love/hate relationship with the brand. I hate that every woman in DC shops builds her work wardrobe there (and J. Crew of course!) and I hate the preppy association I have with the store. But I actually love a LOT of the pieces and how they're styled, even though they could use more studs and leather on occasion ;) So I decided to craft an outfit that may be preppy, but also have a subtle, arty edge that I love so much!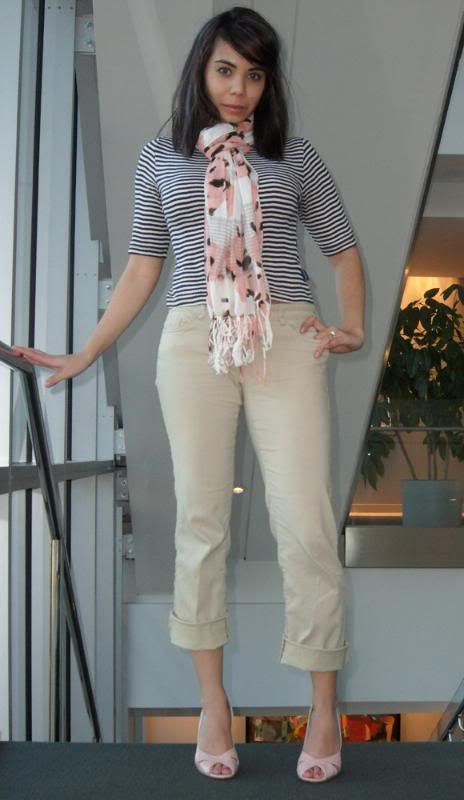 Can I saw how pleased I was with the results?? I decided to jazz things up by mixing some preppy prints. The floral scarf over the nautical stripes had a great effect without being too in-your-face. And paired with some cuffed capris and killer heels, I felt like a gamine ready to traipse about Paris!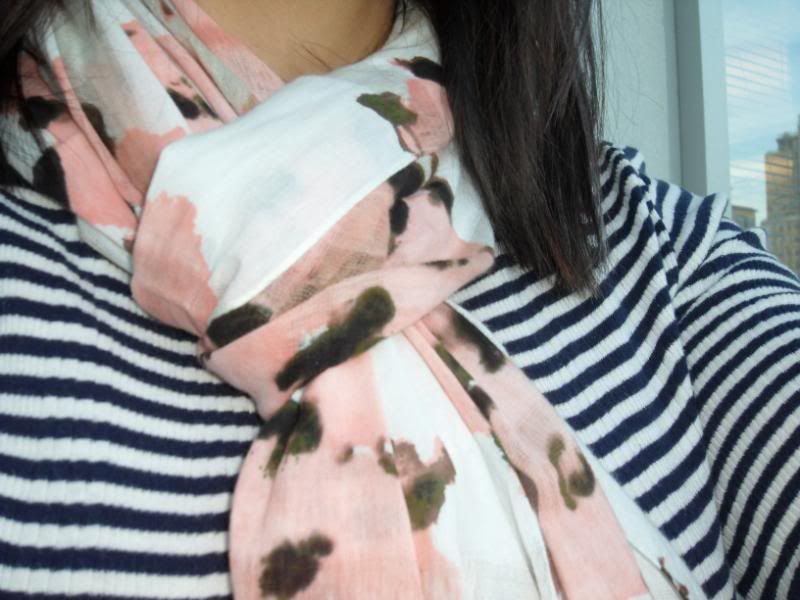 Here's a close up shot of the scarf next to the stripes.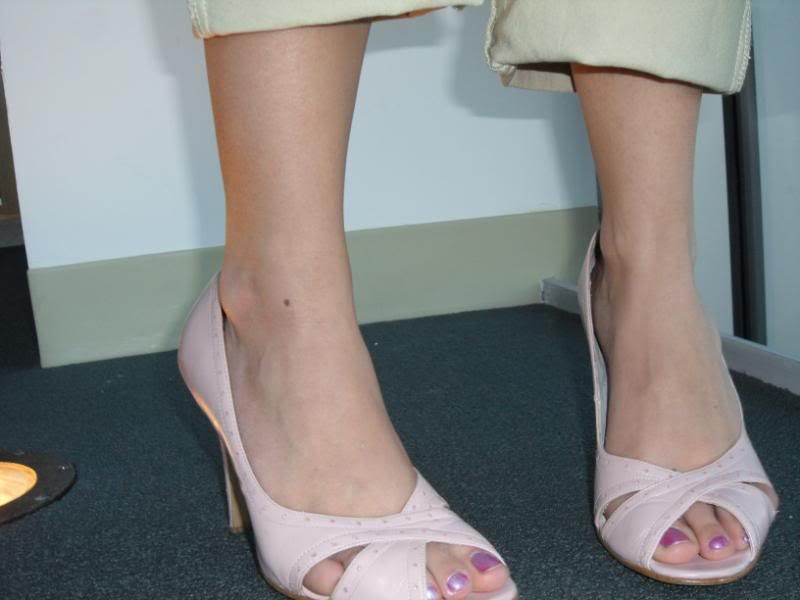 And here are my heels. I was wearing a fuchsia pink polish, saw how horrid it looked with the soft pastel pink, quickly layered on a sheer blue ivory (OPI's Over the Moon) and ended up with a pretty, iridescent purple, yay! Let me know what you think of my look!