Since I'm the biggest nerd ever and my sister got me these AMAZING earrings...

By day, she's a mild mannered fashion blogger and domestic goddess!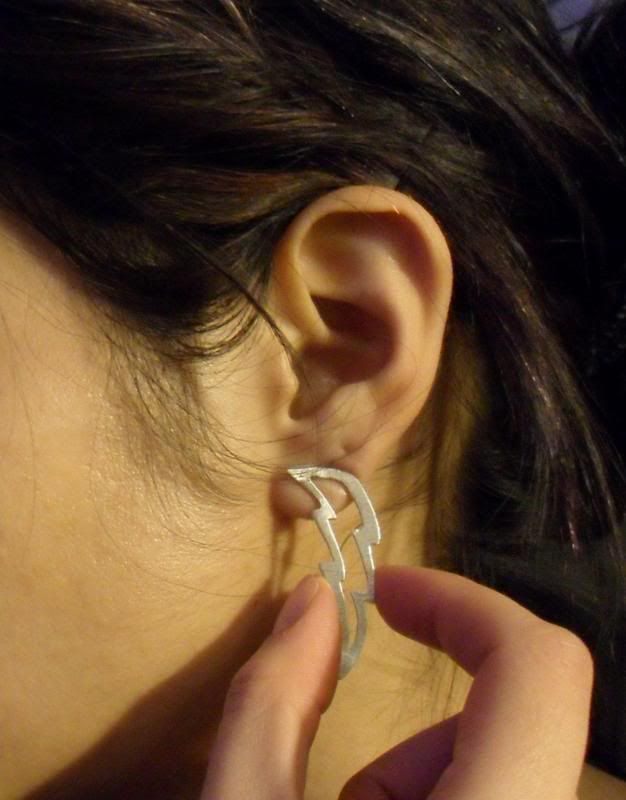 But with the touch of her earrings...

She turns into Glamourosu! Faster than Anna Wintour darting out of a show! More powerful than an invite the to Chanel sample sale! Able to simultaneously shop Gilt, Hautelook, Rue La La and Ideeli at once! It's Glamourosu!

My top outfit was "superhero-inspired." I wore the lightening bolt earrings, a tight red tee that felt like a leotard to me, my gray skirt and of course my over the knee boots! When I went home I wanted to be even more superhero-esque so I put on my lightening bolt dress from TopShop. Hmm, it's a bit too low cut to be worn to work, but it's so fabulous! Would a tank underneath work?