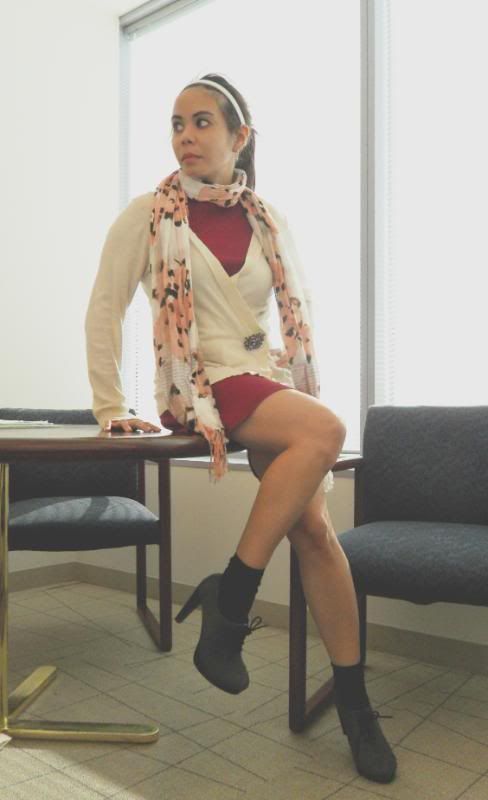 I've seen a ton of look books and runway shots for spring featuring ankle socks. I really love the look, particularly with platform sandals or booties, but at only 5'1 I live in constant fear of making my legs look stumpy!

But, lo and behold, here I am and I think I pulled off the look. The trick is in the details. First of all, towering platform heels always make you look longer. I may be a whole 5'5 in these, ahah! I also recommend wearing something that falls at least two of three inches above the top of your knee. That should be long enough to be work appropriate for all but the most conservative of offices.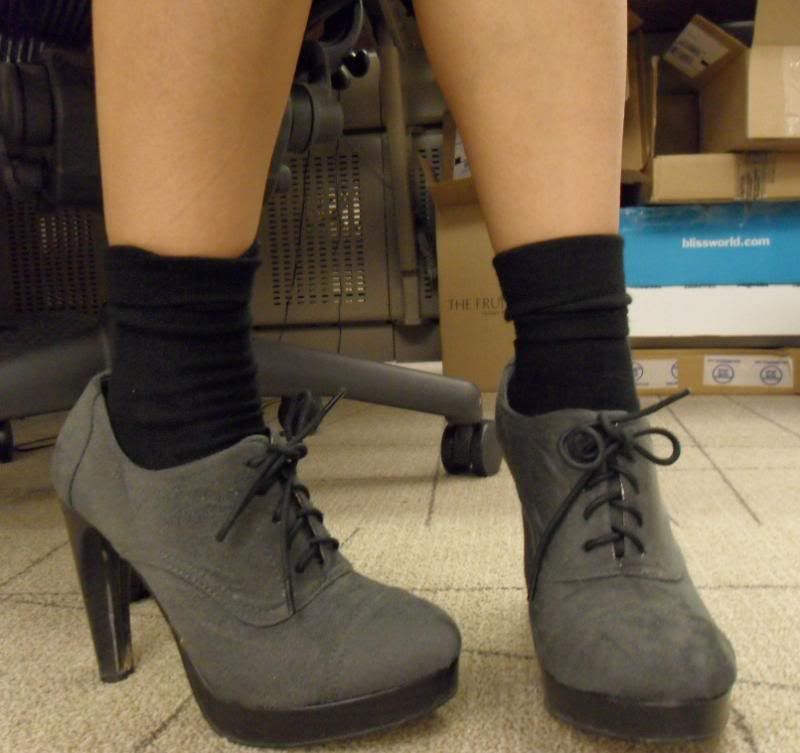 Finally, getting the socks just right is the linchpin. Pulling them up too high and they cut your legs off in the unflattering calf zone. But if you scrunch them down too much, they get wide and give you a cankle-like appearance… shudder! What I did was fold them in half over my ankle, to prevent too much bulk, and let them scrunch just a bit naturally.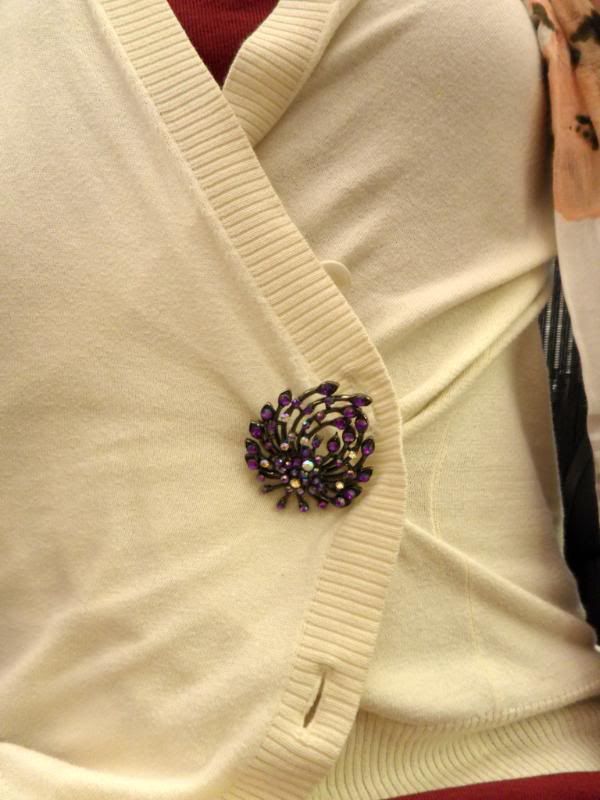 On a side note, I'm also rocking a trick I learned from a Lucky Magazine many, many years ago: to wear a cardigan in a way that makes it feel new, pull it around you like a wrap top and pin it with a brooch! But be careful, unless it has a loose fit usually it can get stretched out.

Let me know what you think of my outfit and what I could have done to make it better!