I've owned these shoes for awhile, but they had been forgotten at the bottom of my closet for almost a year! I first put them on with a cute brown wrap dress and went "YEEECH!" They were giving me serious wedding shoe vibes and I decided then and there I would have to get rid of them. And then...

Well how do you like that, with a different outfit they have a completely different feel! Who'd thunk it? by pairing with my lack J Brand jeans they give almost an 80's vibe, much better!

To tie the outfit together I threw on my white headband and tah dah! What do you think?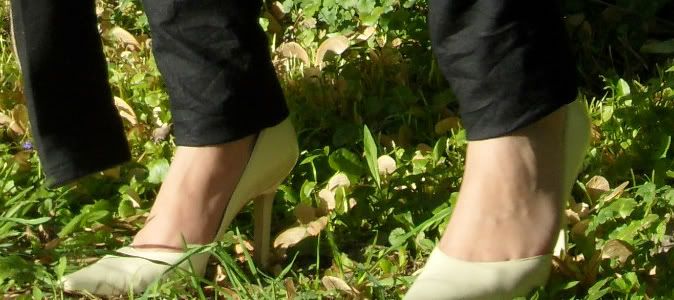 Here a close up of my shoes, I really like the low sides. And now they've been saved from the donation bin!

And the neckline of my Tsumori Chisato top, which is just frigging beautiful.