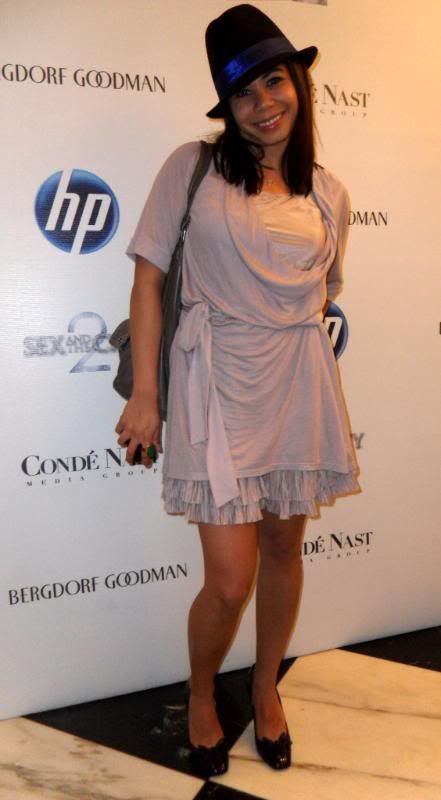 I was thrilled to go to the HP press preview of "Sex & the City 2" last night with Alyssa! It started off with a press party beforehand with fun HP stuff I didn't have time to play with because stupid Megabus doesn't take into account rush hour traffic when estimating arrival times! I did manage to get a few shots of Vivienne Tam items and saw some of my favorite fashion bloggers, Jordanna of Clutch 22, Amy of Midtown Girl, Julia of Fashion Pulse Daily, Sarah of Style It, Jessica of What I Wore and Yuli of My It Things!

We then all piled into limos and off we went to the Paris Theatre! There were tons of tourists outside taking pictures as we walked the red carpet and I know I felt very special! Celebrities in the crowd (besides us) including Chrisitian Siriano, Vivienne Tam, Fern Mallis, Nigel Barker, girls from "The City" and more.

A review of the movie itself without any spoilers.... I found the first movie to be way too much of a downer. I personally identify with later seasons' Miranda, so that whole her and Steve almost breaking up really traumatized me! Well, no fear of being depressed after watching "Sex and the City 2" - it can only be described as a madcap caper with crazy fashion and lots of cocktails! I almost feel like they went too far in the lightheartedness, certain moments definitely maxed out my cheesy meter. But there was an extremely fun, yet touching scene between Miranda and Charlotte as they talked about the trails of motherhood that was dead on and probably my favorite moment in the whole film. It's definitely worth a girl's night out, so buy your tickets now!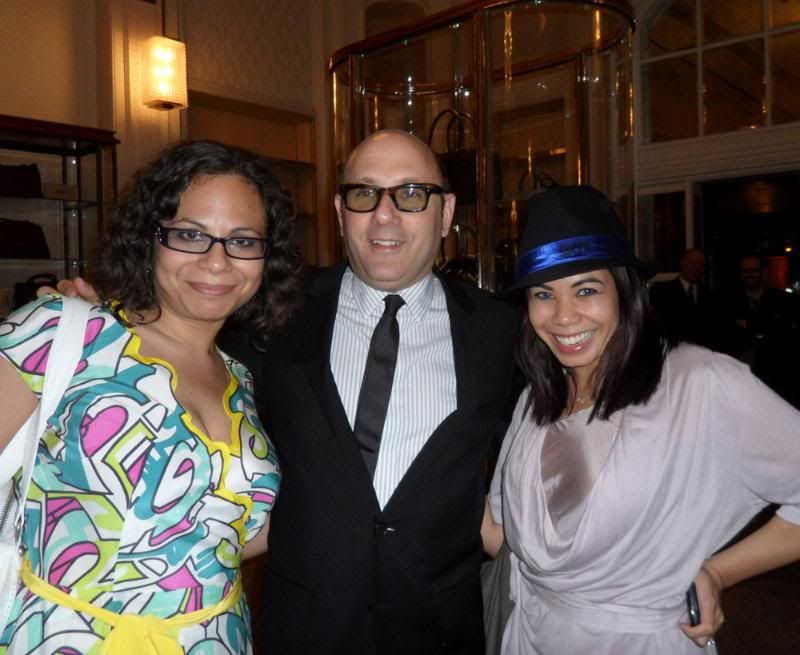 After the movie was the after-party at Bergdorf Goodman! There Alyssa and I got out picture taken with Stanford, squee! There were belly dancers all about, delicious Middle Eastern food, tons of cosmos, and glamorous people checking each other out. Of course we had to leave super early to catch the bus, next time I am SO spending the night in NYC, I didn't get near enough time to hang out with my friends!

See all my pictures here: