I went to a somewhat low key party over the weekend, so I almost let myself slack! But I need to always keep fashion in mind, so I decided to go for a relatively minimal look that was still super cute and interesting to look at!

From the front I think I look pretty basic, some cute accessories but nothing to write home about. But when I turn around...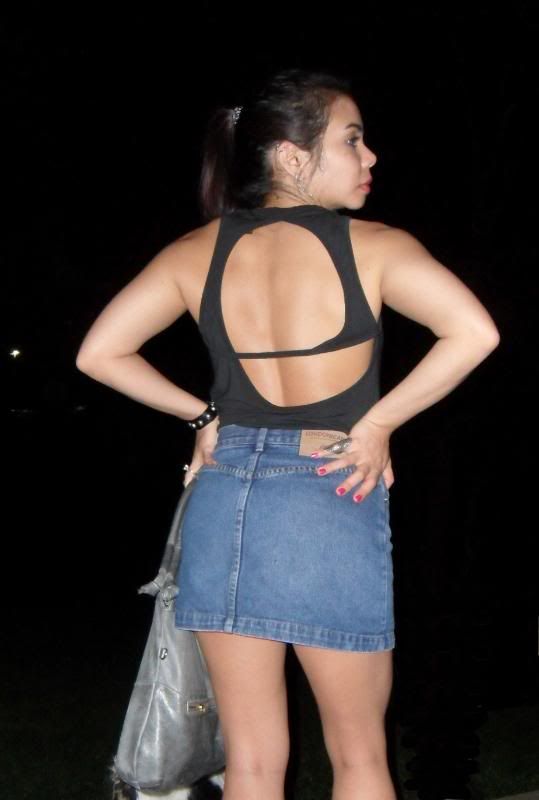 Helllooooo sexy back!This is what I love about slightly futuristic pieces, no need for embellishment because all eyes are on the cut!

I'm wearing: An under.ligne tank, a London Jean skirt, an Anna Corrinna bag, Zara shoes, Jessica Cushman earrings, a Forever 21 ring and a Jimmy Choo for H&M bracelet.