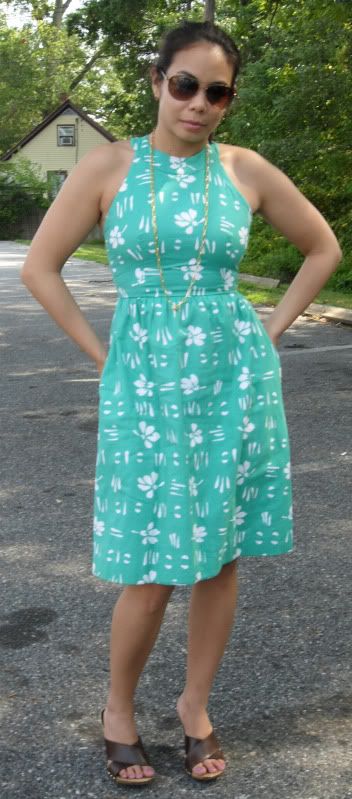 Over the weekend I went to a wedding reception almost exclusively filled with people proud to call themselves rednecks. Super nice people, but I felt like I had fallen down a rabbit hole, like Vyqué In Redneckland. The dress code was casual, which of course I took to mean a a cotton sundress! I'm rocking one my mom made back in the 70s - she used to be such a talented seamstress, I'm thinking maybe I should hire her to make all my clothes!
Well casual in my world means something completely different in Redneckland! I saw lots of jean shorts, wifebeaters, even a vest with the sleeves torn off and the phrase "Get a Real Bike You Fucking Pussy!" on the back. Man I wish I got a good shot of that, I still have trouble believing it.
The cake was tattoo-themed, very Ed Hardy!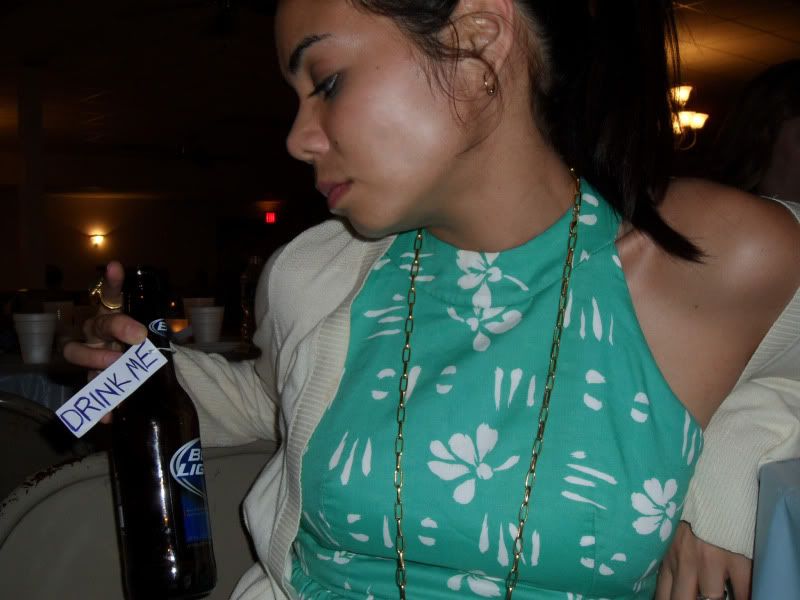 I had a good time, and I think I looked cute so who cares if I was overdressed!