As Jordana from Clutch 22 pointed out to me, the glorificus Wendy B has opined "Never is the next new thing." People wearing double denim, clogs and...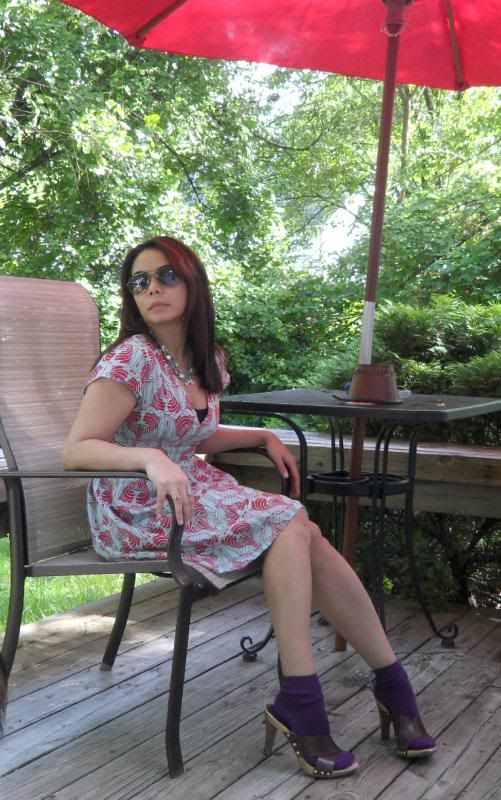 SOCKS WITH SANDALS!
Ok, so they're not that new, but I've definitely noticed a serious influx. Before it was tights with peep toes and then socks with peep toes, but I do feel like socks with actual sandal sandals (not peep toe pumps, not cage heels, not slingbacks, etc) is mostly from this year. Either way, I decided to be adventurous and try out the look.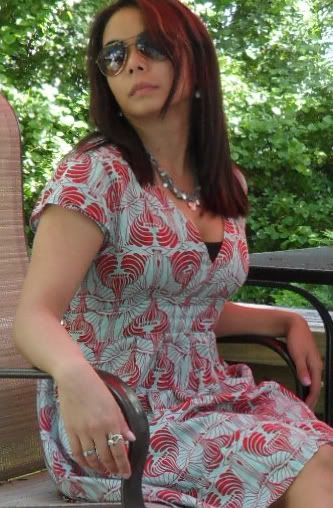 In my DC office I got two "OMG I love you outfit" from girls and one "You look like Donny Osmond" from a guy - apparently he wore purple socks on his show? I'll take it as a compliment ;) I did go for it, wearing non neutral socks and a fun brightly colored dress. So what do you guys think, should this look stay in the Free People / Urban Outfitters catalog or does it work in real life?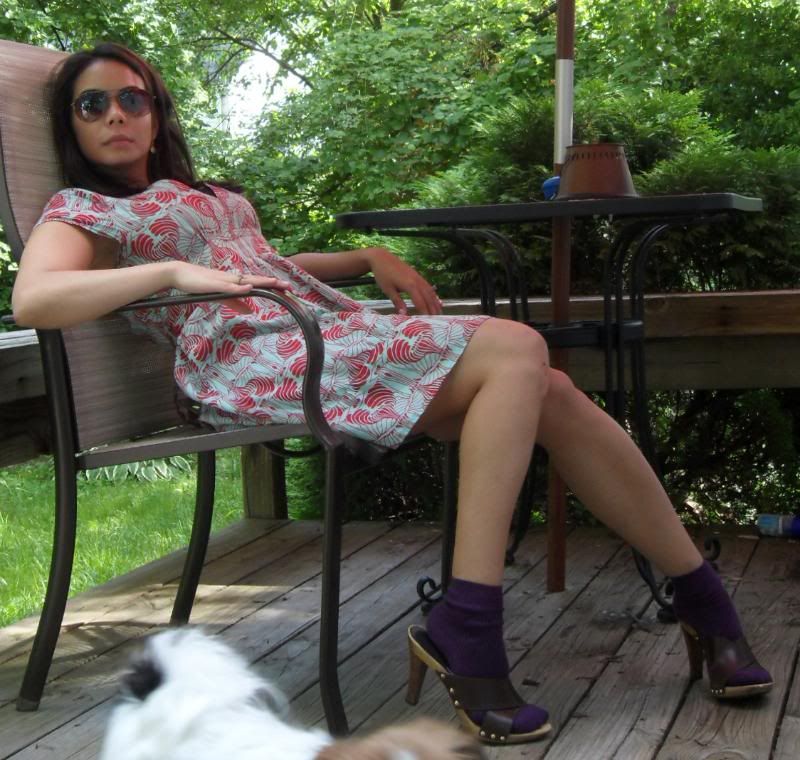 I'm wearing: A Tulle dress, Michael Kors sandals, a LOFT necklace, socks from Urban Outfitters, sunglasses, earrings and rings I have no recollection!

UPDATE: Good Lord, I just noticed my knobby knees!