If you've known me for awhile, you probably remember how I used to have thick bangs, then more side swept bangs, then spent a felt like forever amount of time growing out my bangs! I very much adore the look, but I just don't want to commit to to them, particularly when they rarely end up behaving the way I imagine they should!

Luckily for me, there are clip-on bangs! I had previously seen them for a surprisingly expensive $50 or more, but Ken Paves has some in his hairdo collection that are only $24! So I decided I would try them out. For those who can't remember, this is what I usually look like: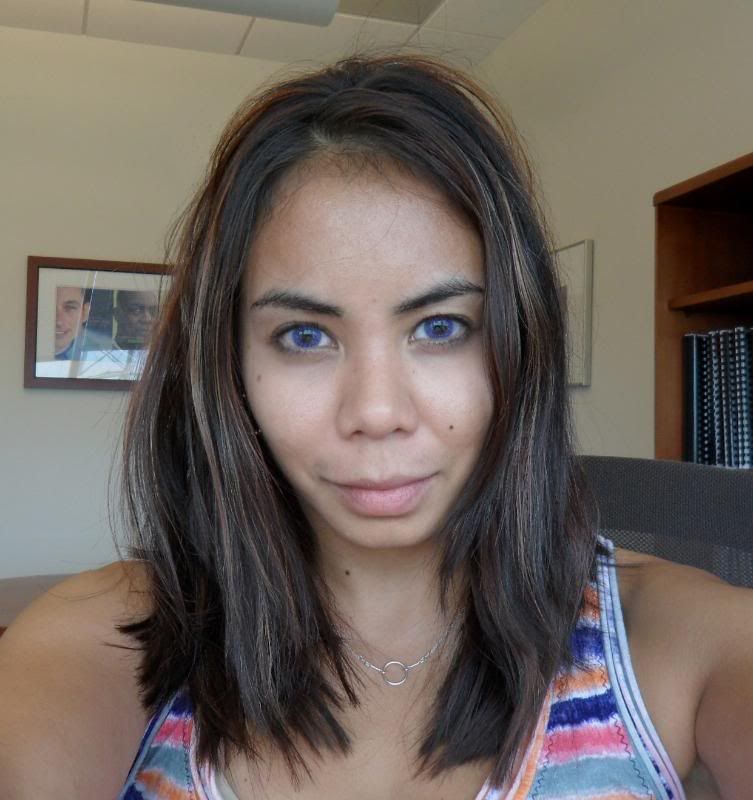 But, with the magic of hairdo, I got to immediately look like this:

It's a miracle!! The bangs have little clips to hold them in place, and even have long sides to help blend them seamlessly into your hair.
You can even pull your hair back without it be too obvious:
There are some negatives though. The top isn't very easily to blend into your hair. If you're short like me, some people may see this: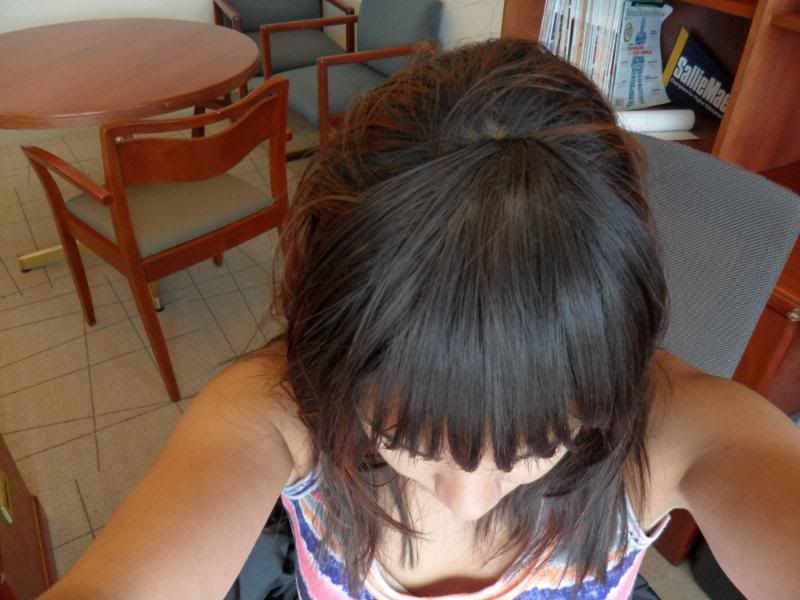 There are nine different color but if you have highlights like me, it's even more difficult to blend. I'm wearing Midnight Brown in case you were curious! The bangs are also a touch shiny, I ended up using some brown Shampowder to dull it down a bit.

But really most people would never notice these small details, so if you want to switch up your look for fun I HIGHLY recommend! These are synthetic, he does have human hair bangs as well, but they're currently a pricey $192 (on sale!). I need to find a wigmaker to turn some of my old hair into custom bangs, that would be awesome!