I've been doing a decent job up-ing my personal style, but I've noticed that my outfit posts pretty much always coincide with me buying something new! I seem to love the outfits I create so much that I have trouble not wearing pieces exactly the same way over and over, so all I can do is buy new pieces. Besides the fact that my wallet wants to destroy me, I obviously need to add a new rule "Though shall learn to remix and wear at least one outfit of already posted pieces a week!" So...

I had not intended on photographing this outfit when I put it on that morning, but I like to keep myself on my toes ;) Plus, I realized it's a great example of some of the pieces of worn before put together into a beautiful & fun new outfit!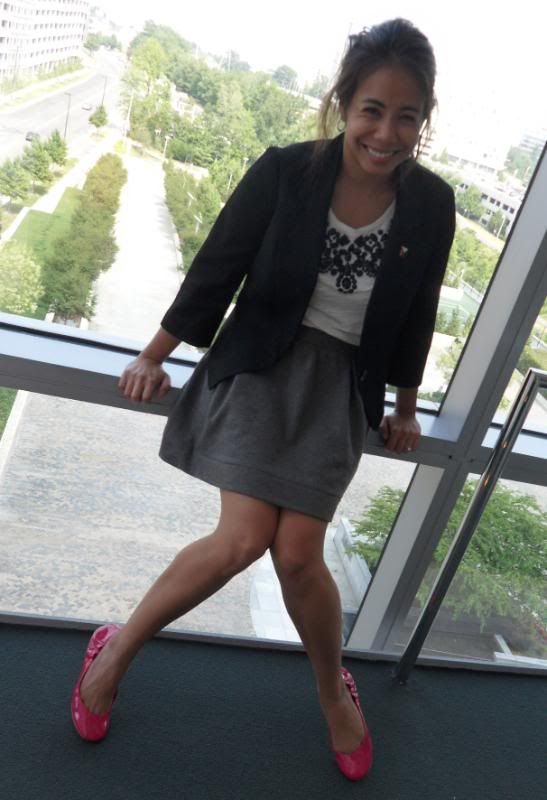 And here's a shot of me actually smiling and not doing my Blue Steel face! Very rare!

I'm wearing: Tee from LOFT, Skirt & Blazer from Urban Outfitters, Delman Shoes from Gilt Groupe, Philippines flag pin!