One of the last things I bought before my shopping embargo was a pair of work boots! I've noticed a lot of editorials and store styling with them and was drawn to the look! But how to wear them...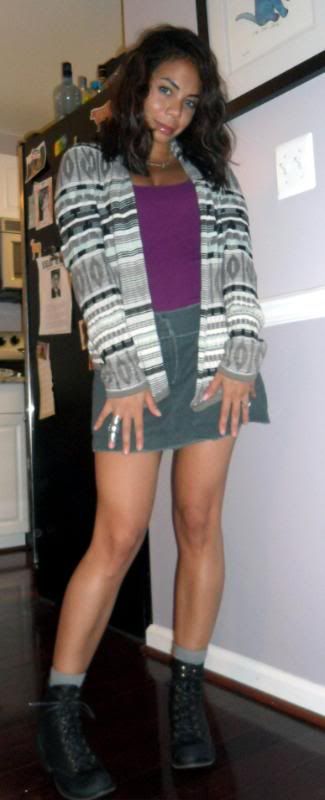 Continuing my torrid affair with socks, I wore a gray pair that peaked out the top. Since work boots cover your ankles and I fear my legs looking short I paired with a canvas mini-skirt I've owned forever. I needed some color so I threw on a purple LOFT tank, and then my Design History cardigan which always livens up an outfit :)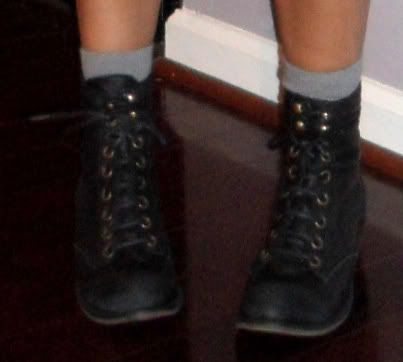 I also got to wear my totally fabulous armor ring from ASOS, here's a small close-up shot:

I thought the look was great for a low-key night out at a slightly dive bar, but does anyone have any thoughts on how I could make them work appropriate? Or is it simple impossible??? The only thing I could think of was maybe pairing them with a long, boho-esque skirt...
And how do you like my hair?? Usually pretty straight, I got a three barrel curling iron to make pretty waves - really happy with the results!