When I was invited to participate in Society Stylist's Ann Taylor Little Black Dress Campaign, I was immediately thrilled, followed by a sense of dread. My daily pressure to style cute outfits is already high, but this take it to a whole other level!

So how to take a classic LBD and style it to make it "me." I've been on a personal journey this year to understand my own style and elevate it to new heights. So far I've discovered that accessories are your friend, color is best when paired with more color and that it never hurts to look a little badass. You can read all about my thought process into how I put my outfit together at Society Stylist.
This is my official picture! My outfits consists of:
Little Black Dress: Courtesy of Ann Taylor
Denim Vest: 1970's Eddie Bauer
Multi-chain Necklace: Baker's
Green Ring: Yosca
Shoes: Camilla Skovgaard
Sunglasses: Quay Eyewear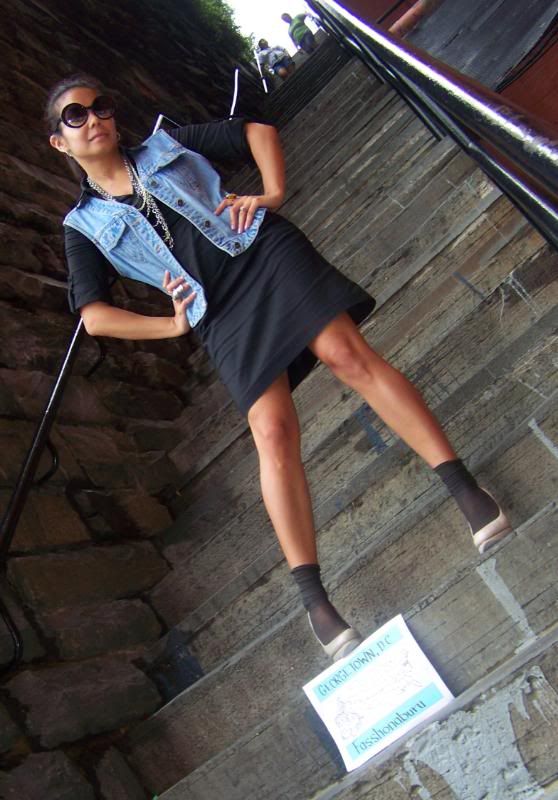 Love this off-kilter shot, but those blasted tourists in the background kept climbing up and down the Exorcist stairs. Yes, these are the scary three stories of steps that are fallen down in the climax of the movie, right here in Georgetown - a mecca of history, dining and great fashion in Washington, DC. I was surprised at how many people were there taking pictures!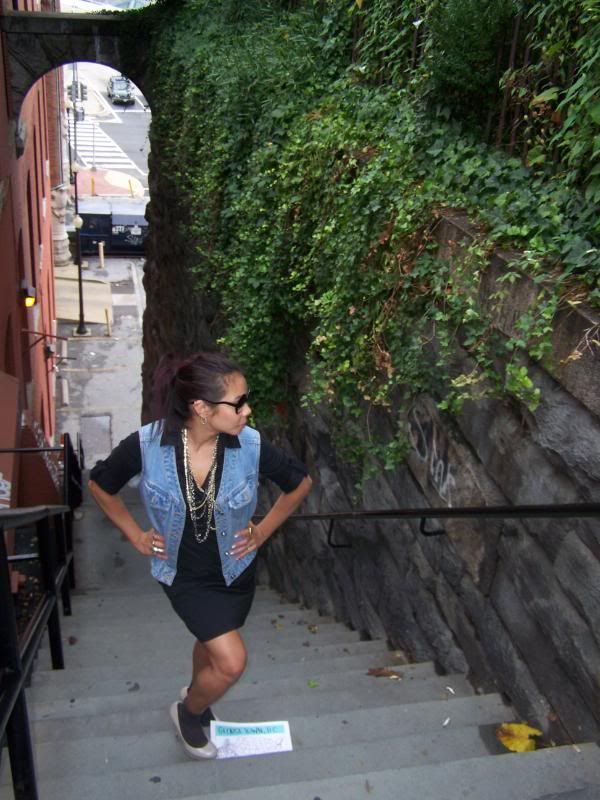 Here's a shot from the top down, can I just say how scary it is to walk up and down these in Camilla Skovgaard platforms?

I had such a blast doing this, and I think I put together a fun outfit that really shows my personal style! And get 20% off your next purchase with Ann Taylor!