Many of you know that I'm constantly raiding my mom's closet, as we are close in size (I hope I'm a size 4 when I'm past 70!), she has pretty awesome taste and I'm totally broke and going crazy for new clothes. Well, she seems to be trying to save her favorite things by just giving me some of the items she doesn't wear. This week it was a pink, menswear blazer.

While I had been looking for a cute, colored blazer, this one was somewhat overwhelming on my small frame! Maybe a size too big, with shoulder pads (I think this piece is actually from the '80s!) and a slouchy shape all together is a bit much. Since it was so long (it's even petite sized! I'm short), I knew even formfitting dresses and skirts weren't an option - I needed something to balance it out a bit so no bare legs.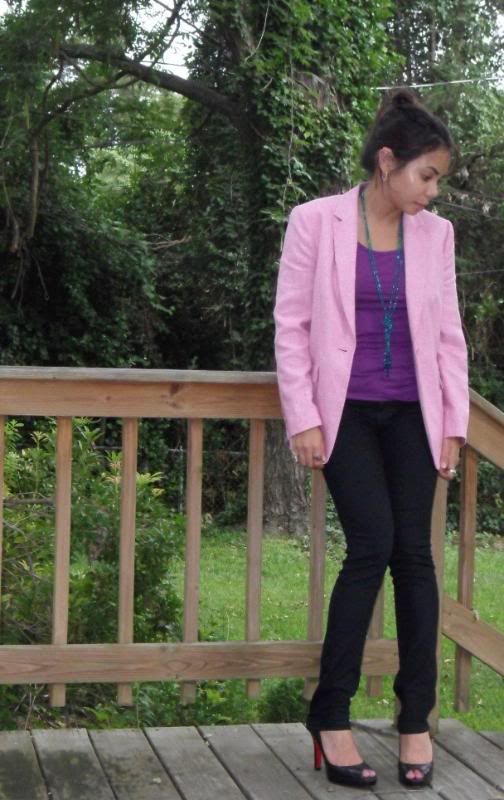 I ended up wearing my favorite skinny, black pants by J Brand - looks pretty good! Since I'm all about color this year I also wore a purple Necessary Objects tee and my pretty, teal lariat from Urban Outfitters. I also broke out my Oh Deer! heels that are too big for me - by pulling the hems of my skinny pants over the heels, my pants held them onto my feet, ahahah. I think I'm going to design some shoe jewelry made to hold too big shoes on - genius!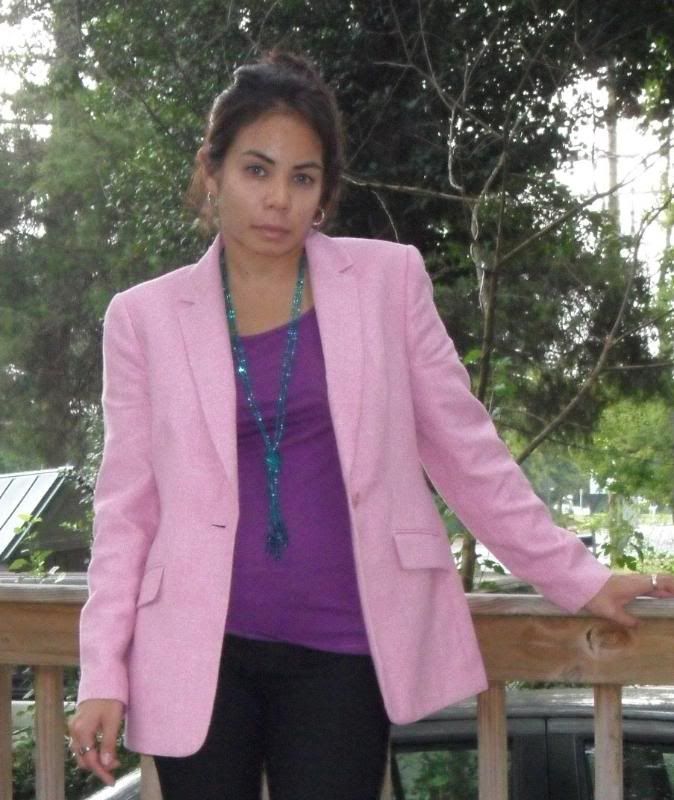 So is the blazer redeemed from the donation bin?