Busy day today :O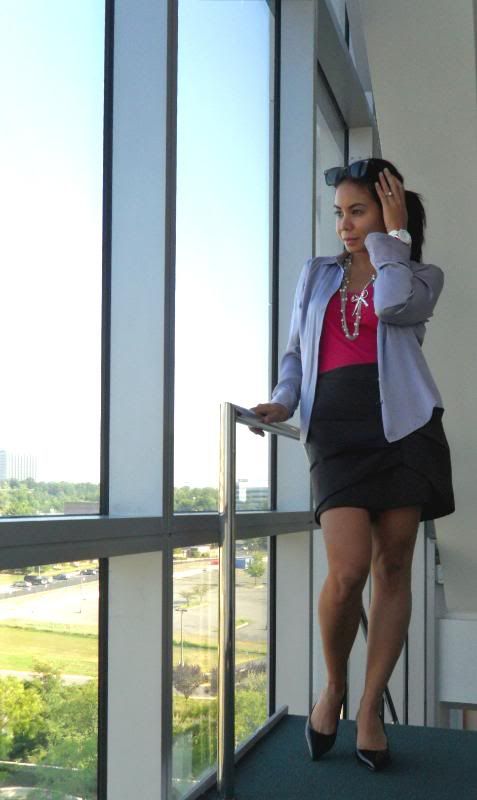 I've mentioned it before, but since I've reigned in my shopping I'm really going to try to work on shopping my own closet! Most of what I'm wearing here you've seen before: Twinkle skirt, Cole Haan heels, Rachel Leigh necklace, Splendid tank. With the exception of the great Michelle watch that was gifted to me, and my Ann Taylor blouse! Oh, and my dad's vintage Rayban's - tres chic, no?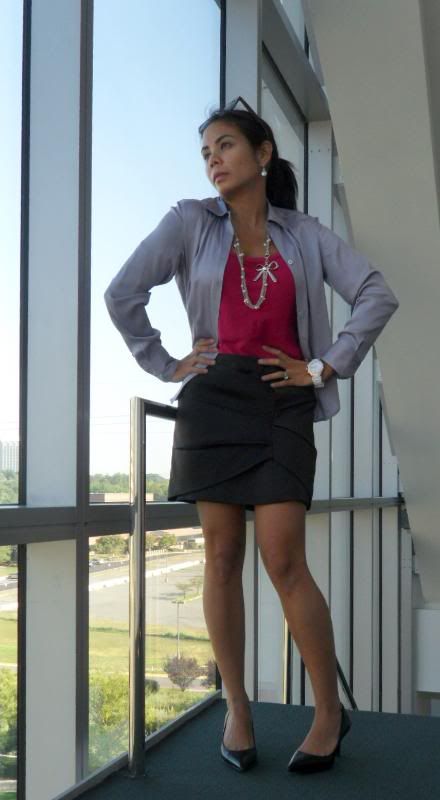 I still have a strange fear of button down tops. Yet I'm obsessed with cardigans, which I wear almost daily! Instead of buying new sweaters, I need to remember that a blouse worn open has the exact same look. This almost doubles my top layering options for free, hooray! It's always so very important to consider the various ways you can wear a piece of clothing before you buy it... or toss it out!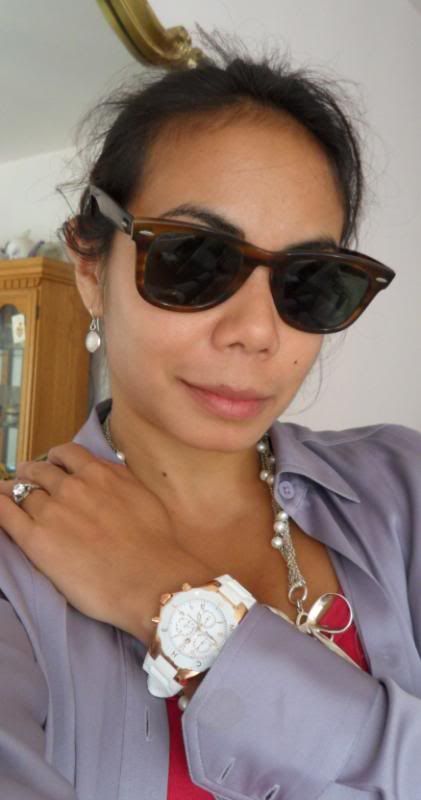 Here I am in classic watch model pose, I should do it professionally, don't you think?