One of the most amazing expereiences I had during NY Fashion week (or ever) was going to Crafternoon Tea with Doo.Ri and Melissa Joy Manning!! Myself, along with some other lucky bloggers (including Sugar Rock Catwalk, White Lightning and The Coveted) got to spend a few hours having tea, eating tiny sandwiches and making friendship bracelets! How many people can say Melissa Joy Manning taught you how to do the spiral weave? Though we were all put to shame when White Lightning did some amazingly complicated weaving herself!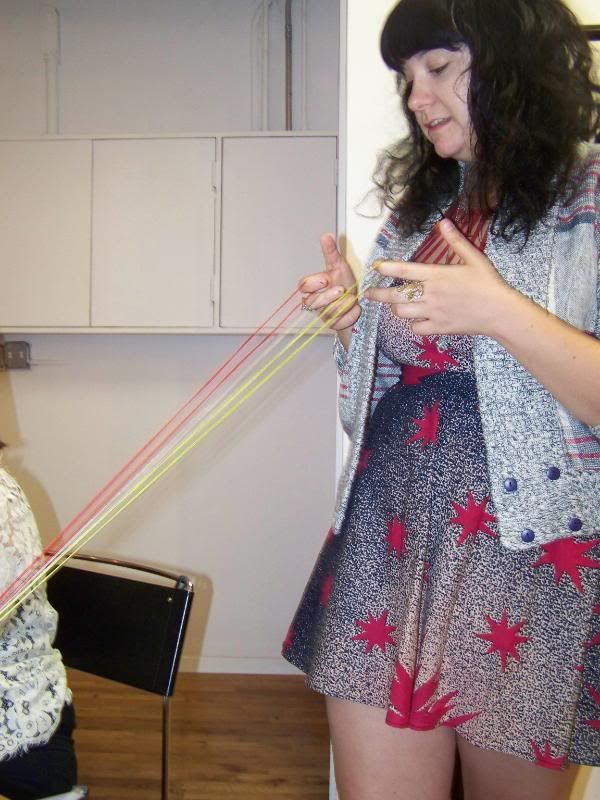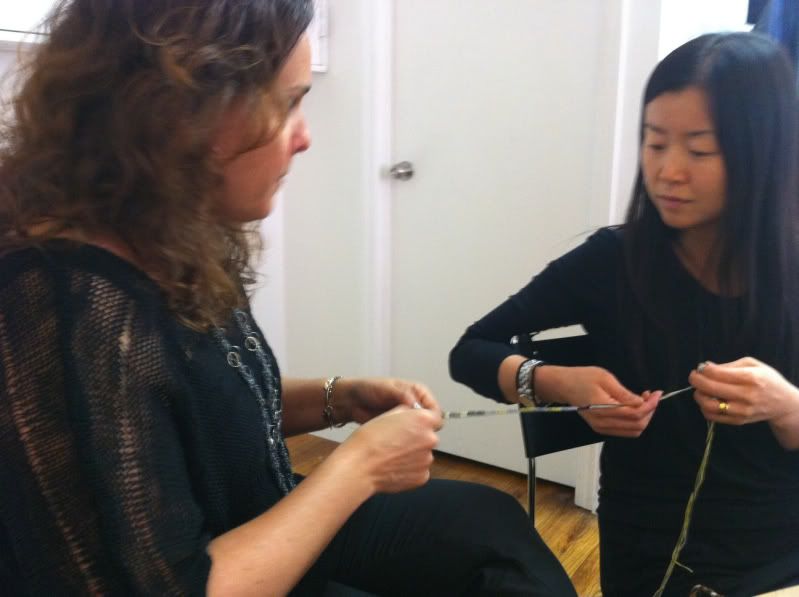 Then came delicious Magnolia cupcakes, nom nom nom!It was great to listen to Melissa talk about her various inspirations and interesting ways to craft jewelry. And Doo.Ri spoke about how once a show is over all she wants to do is watch sports until she starts for next season (she'll get maybe two days off :O ). She asked us if we thought there were too many fashion bloggers out there. Some people said yes, but then Jeninne pointed out that fashion is only 10% of the blogs out there - that's shockingly low!

I also got a sneak peak at some new items in the works, you will DIE when they come out!! I promise to let you know as soon as possible! Finally, I
got a present, a beautifully fuzzy
under.ligne
vest! It was so relaxing after the running around of fashion week, big thanks to
Dream Sequins
for making it all possible!