Day two of NY fashion week! I finally got to wear my faux leather panale leggings, very Helmut Lang on the cheap, no?
My outfit is pretty basic, but I already had started to all over ache and decided to opt for comfort and ease! And I was certainly comfortable running about the city as I hit up various shows!
Then it was Fashion's Night Out time! Alyssa, Kathy and I met up with the fabulous Wendy B near Bergdorf's, which was a MADHOUSE! But we did catch a glimpse of none other than Sarah Jessica Parker running in! Next, we hit up Prada, where the floor was covered in astroturf and Grace Coddington was about. I also swear I saw Dakata Fanning, but I cannot confirm that! Then the ever lovely Jennine from The Coveted met up with us and we went off to Saks. There I attempted to wait for Ed Westwick to make an appearance, but got overly impatient as he was at least 30 minutes late, so went off to look for a Gryphon skirt I've been stalking.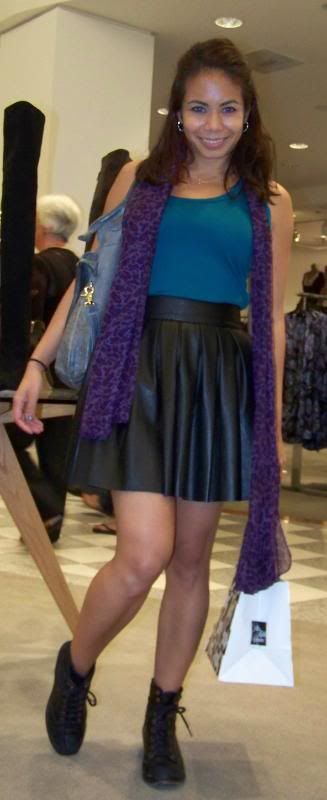 I didn't find it, but I did see my one splurge allowance: a leather pleated skirt! First there was Derek Lam, then Rebecca Minkoff, but this Alice + Olivia one was in my price range (just barely and only because I was so good last month though). Yippee!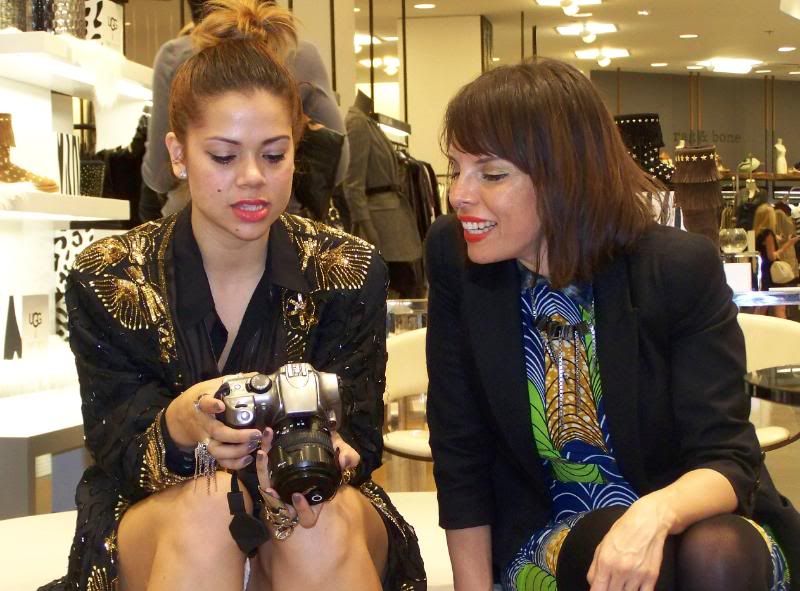 Finally Christina of Profesh Style and Jordana of Clutch 22 showed up and we chatted and had fun until Alyssa and I decided we were gonna pass out. Overall a great night - what did YOU do for Fashion's Night Out?