So I heard about three days of fashion events called All Access Fashion at Tysons Galleria, a luxury mall about seven minutes from my house, the second day in. After huffing about my room about not getting invited or even any notification, I went off and gave big puppy dog eyes until they let me into the seated area.
Of course I also had to dress like I belonged, so I wore a forever old leopard print top I've had since high school, my Matthew Williamson shorts that I adore, a Theory vest, my Camilla Skovgaard heels, some tights courtesy of Kushy Foot to make wearing said heels pain-free, my Foley + Corinna city tote and the necklace I got at the SUNO presentation at NY fashion week! I also rocked out my clip on bangs after an eyebrow plucking incident... Now I'm tempted to get bangs again!

Here's Ryan live tweeting for @TysonsGalleria.

There were some local celebs there, like our CW personality and modeling coach, Paul Wharton, and Real Housewife of DC, Stacie Scott Turner.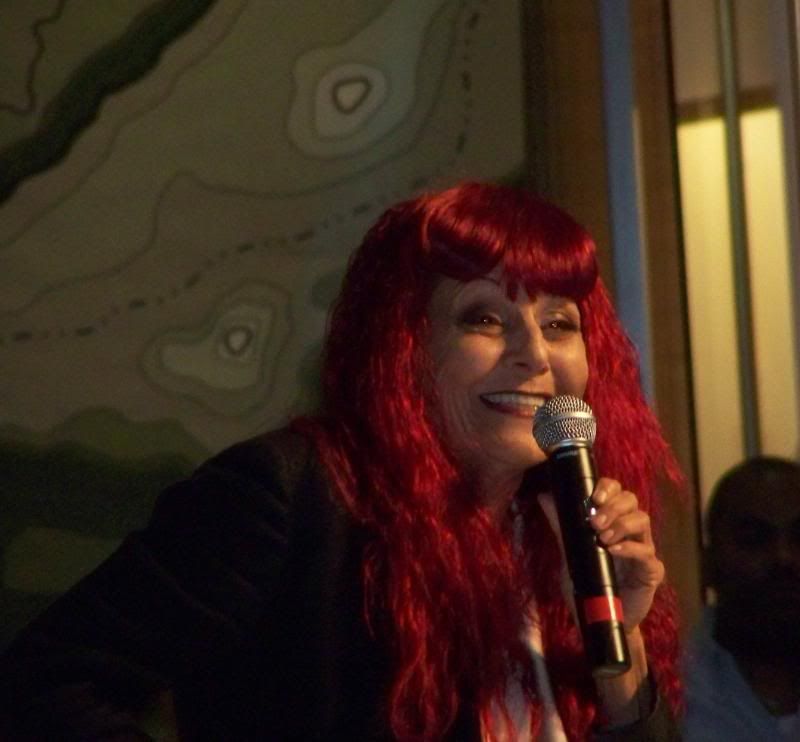 And international big deal Patricia Field was there, wooooo! Then the show started, featuring clothing from the Fall 2010 Sinclaire 10 collection, which you can shop now at Saks Fifth Avenue.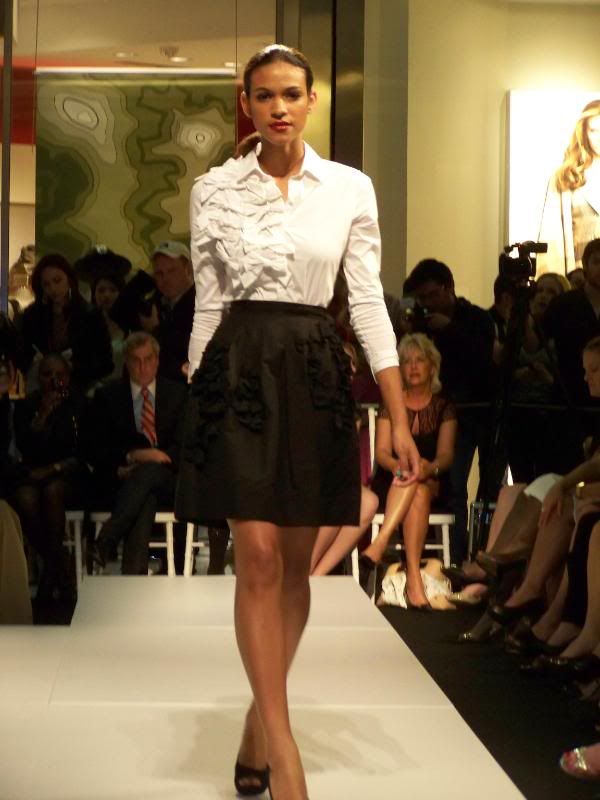 Lovely details, perfect classics with feminine twists. Check out all my pictures here: