As I have mentioned before, velvet is so hot right now (said in a Mugatu voice). So in typical me fashion I had to buy a piece to fulfill my obligations as a fashion blogger (I use that excuse for a lot of my shopping splurges...). But who could blame me, the second I walked out of the dressing room, a gay salesman actually gasped with awe. And no, he wasn't the one helping me, so it's wasn't a fake out for commission! So I bought it and wore it yesterday:
I'm wearing: velvet dress by J. Crew, leather satchel courtesy of Saddleback Leather, purple shoes from Jill Stuart, tights courtesy of Spanx, skinny belt by Michael Kors, earrings from Anthropologie, Vampire necklace by PAM, rings from my high school era!

Can I just say Miss Kyoko was not exactly interested in modeling, most of my shots featured her 'tocks heavily.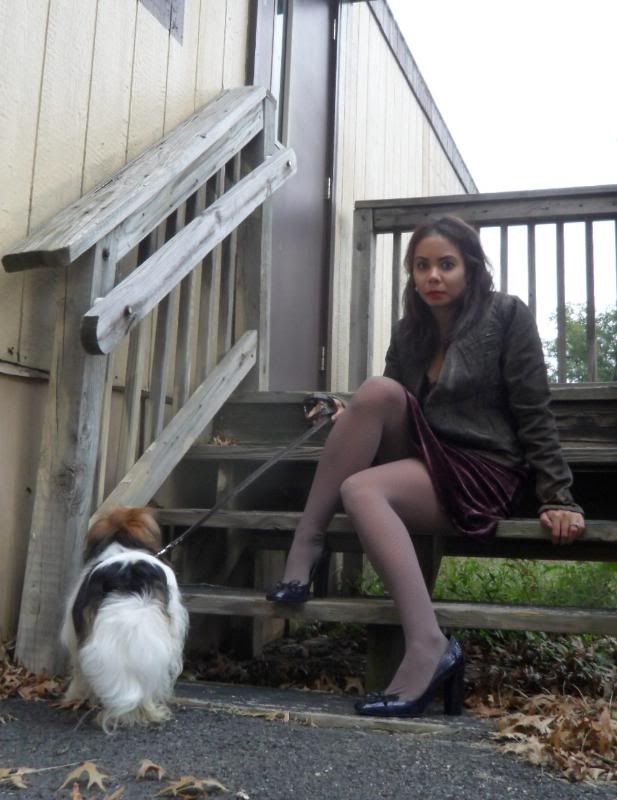 In this bottom picture I'm also wearing an Owen's Slab jacket, which is the Rick Owen's diffusion line.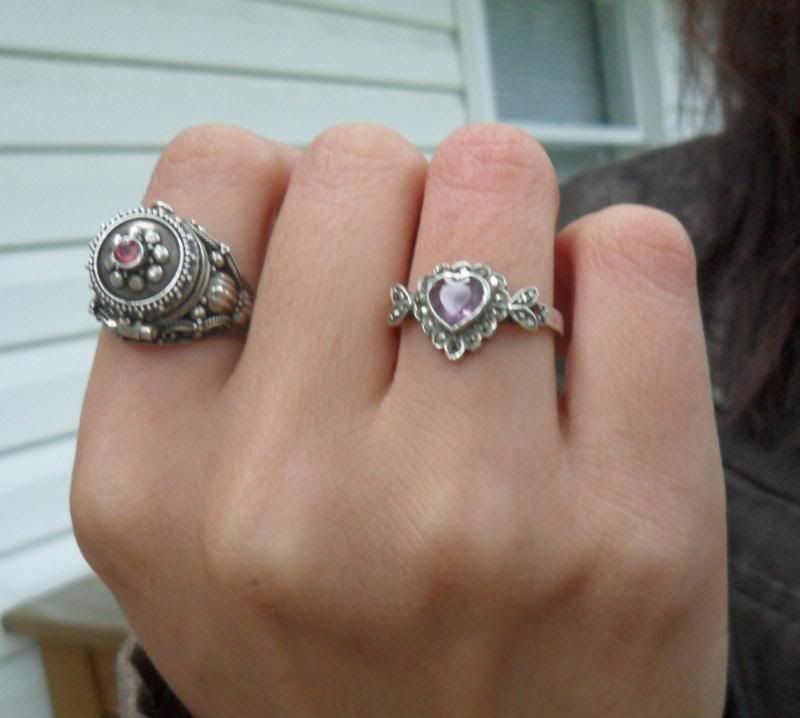 I was going for a romantic look, so I found some pretty rings I've had since high school! The left one is a poison ring, love them! Usually they're huge, but I remember the sales guy finding this one to fit my small hands. Of course now I totally rock oversized cocktail rings all the time!
Here's a good shot of my Jill Stuart shoes, aren't the details just fab?? You can also see the diamond weave texture of the tights.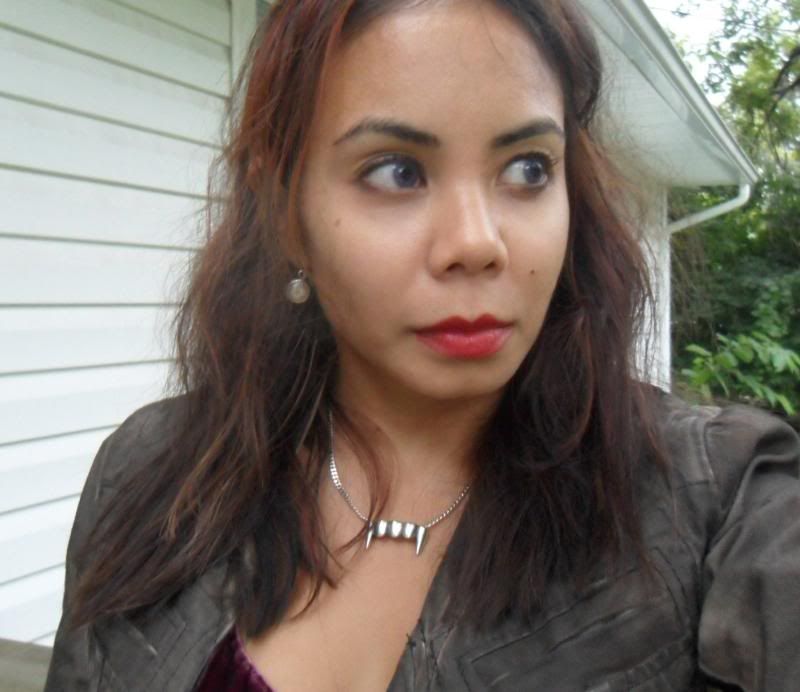 Finally, I got inspired by Jordana, Wendy B and Jennine to rock a red lip for this look. I usually have the focus on my eyes, but wearing some bold lipstick really highlights my unique Cupid's Bow lips, which is a fun change!

Here are some great velvet items for you to peruse!