This week I made a quick trip to NYC for a little shopping and to hit up the Style Coalition Fashion 2.0 Holiday Party! It was great to see some of my favorite people in NY like Yuli, Julia of Fashion Pulse Daily and Sarah of Style It! Since I came in that morning and left that night, my holiday party outfit had to be both comfortable for hours on the bus, yet stand out for a fashion soiree!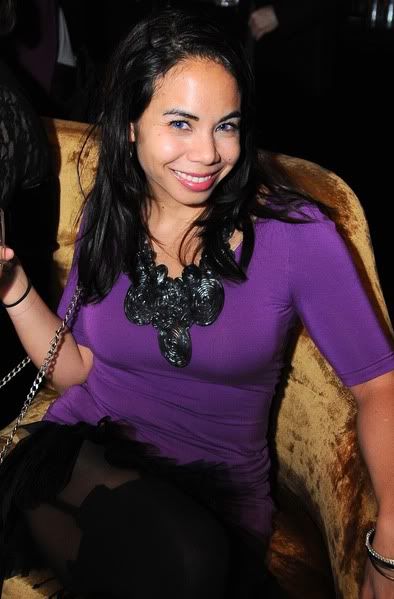 I ended up wearing a purple t-shirt dress from ASOS as a base, along with a metallic fabric necklace from Urban Outfitters and my beloved Belle by Sigerson Morrison wedge shooties. While on the bus I wore leggings over my faux suspender House of Holland tights (which are annoyingly now available at Urban Outfitters), and stuffed a petticoat I bought at Anthropologie into a pillowcase for snoozing. That whole petticoat in a pillowcase was probably my best idea ever!!!! Once I got into the city I stuffed the leggings and pillowcase into my purse, pulled on the petticoat to look like a tutu and I was good to go!
I wish I had taken the time to grab a full outfit shot,but I had tons of fun seeing friends and meeting new people! Check out the official event photos, which is where I stole these, and here's some of the pictures I took:

I hope everyone has a lovely holiday and I'll see you all next week!