The Mr got me a fantabulush digital SLR camera and this will be my first outfit post using it!! One of our friends was born on New Year's Eve so invited us all out to brunch on Sunday at a great place, Masa 14. I highly recommend for brunch in DC! But what to wear? I imagine brunch outfits to be bright floral sun dresses, but it was cold and drizzly out.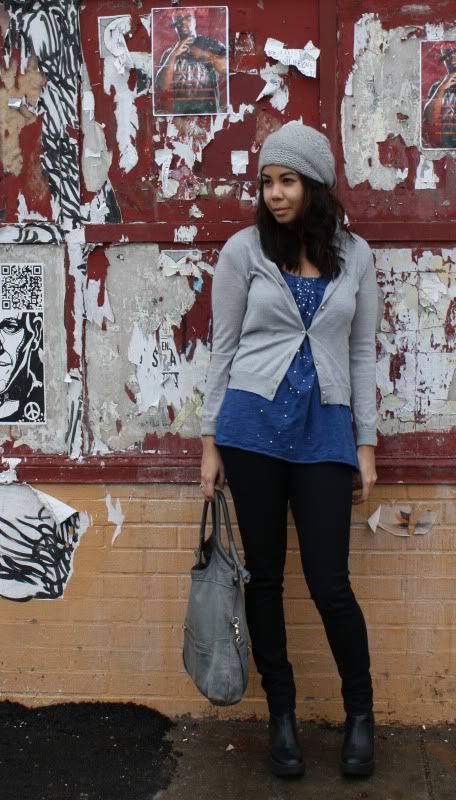 I ended up throwing on ever faithful black skinny pants. I'm pretty sure I wear them at least once a week, maybe I should get a second pair? To stay somewhat festive, I wore a blue top with sequins running down the front. This top is a bit smock-like, which isn't usually flattering for curvy figures, but it never looks right with a belt. But I had a stroke of genius by pulling on a cropped cardigan and buttoning the middle, which helped accentuate my waist!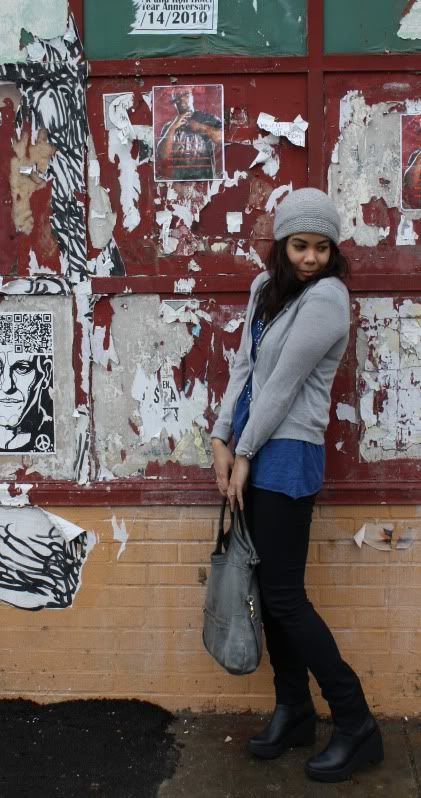 I'm wearing: J Brand skinny pants, Generra top from Bluefly, J. Crew cardigan, Stewart + Brown knit hat, Robert Clergerie boots which I snagged on super sale at Barney's and my Anna Corinna, now known as Foley + Corinna, mid city tote.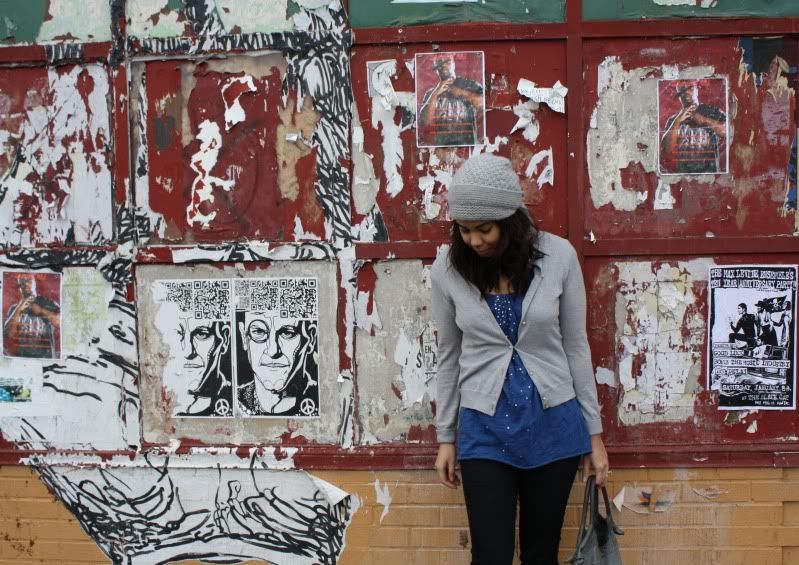 Don't you love this wall??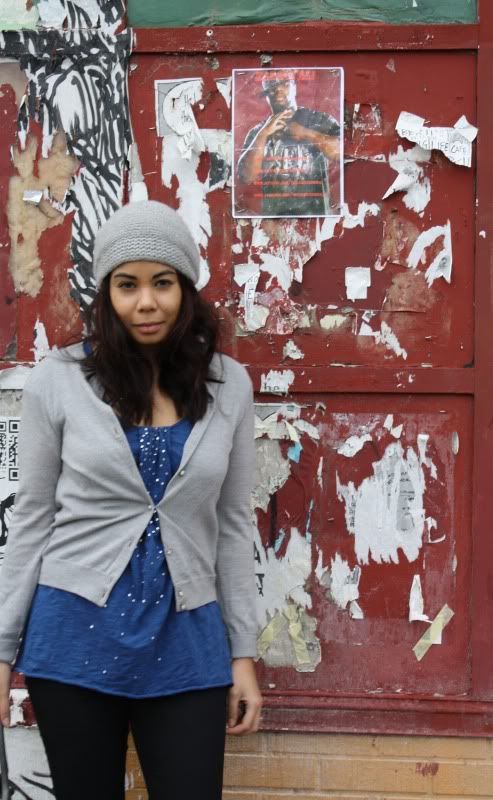 New Year's Resolution: Don't forget a little lipstick :O As an ex-smoker, I'm just not in the habit of wearing any but hopefully I will work on that this year.

Let's go!!!