I am so ashamed to tell all of you that I have worn this blazer only once before. This gorgeous piece has been languishing in my closet for more than a year. This obviously had to be remedied immediately, and what better time to wear it than during my first week at a new job??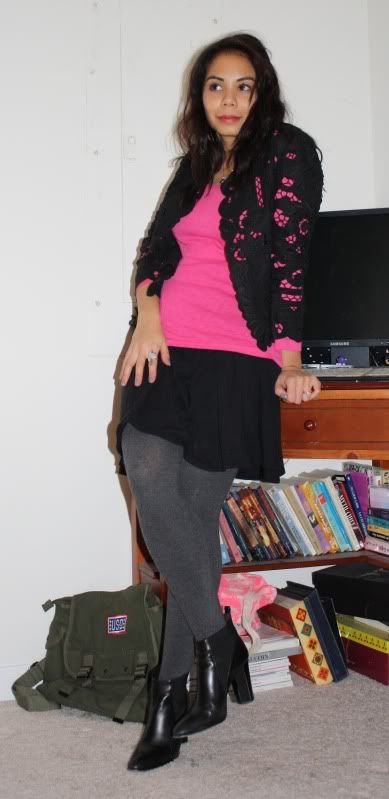 I wanted to make sure the lace really popped, so I wore a neon pink tee. I paired with a great knit skirt that's a bit too long so I channeled my Catholic school girl skills by rolling the waist. I wore my awesomely thick gray tights and decided it would be more fun to wear ankle boots than the more-expected heels.

I'm wearing: A Vivienne Tam lace blazer, a J. Crew tee, a Velvet jersey knit skirt from Anthropologie, some Diane von Furstenberg boots, and my Wendy Brandes staked heart ring!

Miss Kyoko gives my outfits five kisses! And here's a close-up of the lace!