I was sweetly gifted these amazing Timberland eco-friendly boots back in September, but living south of the Mason Dixon line meant nice and warm weather until just recently. So I've finally gotten around to creating a outfit around them!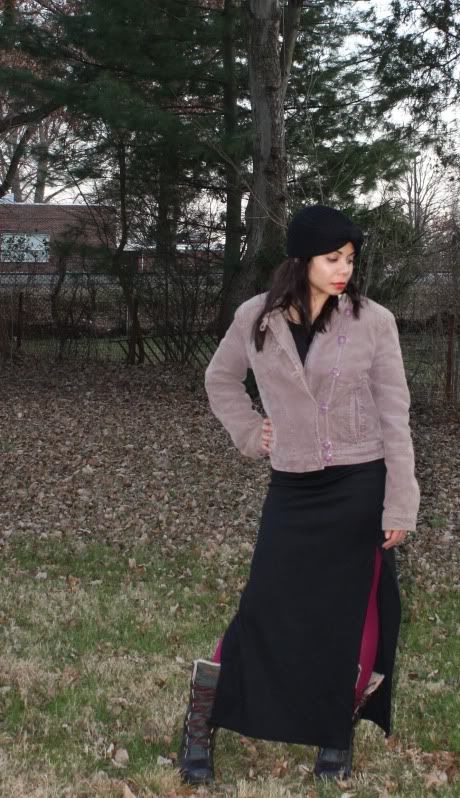 Sure it would be easy to pair some utilitarian boots with some jeans and a chunky knit sweater! And that's probably what I would wear on an average snowy day. But that's not really "fashion blog worthy," don't you think?
So I decided to pair the boots with a black side slit maxi dress and berry pink tights! Paired with my moto corduroy jacket and a knit turban, it's a fun, unexpected winter look!

I'm wearing: lavender corduroy jacket by French Connection, ASOS knit turban, super old maxi dress, the label says Exact Change, tights by Kushy Foot, and Earthkeepers snow boots courtesy of Timberland.

I LOVE my knit turban!