When it gets cold out I stubbornly wear pants, pants and more pants!! So to jolt me out of my rut, I put on one of my favorite summer frocks and winterized it!

Pretty dress made all cozy with layers! I wore this out to brunch with my sister and some friends, but I sadly forgot my camera so no delicious food shots or even a fun new background for all of you!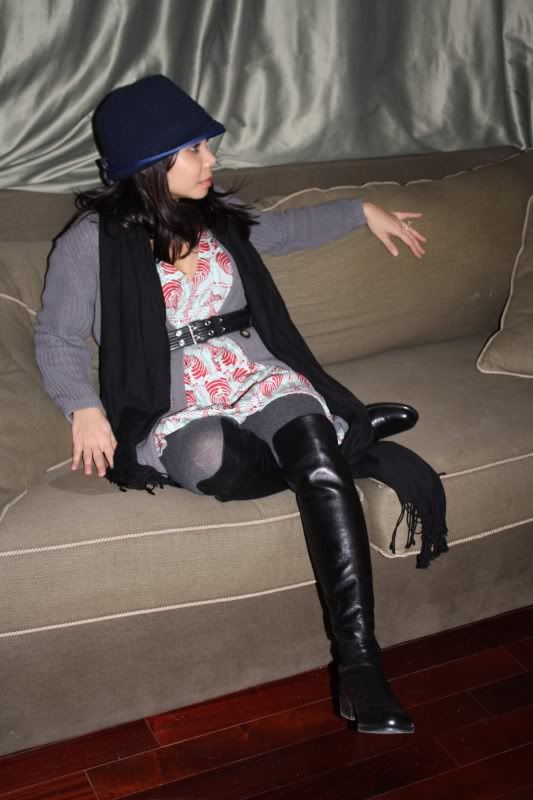 I'm wearing: cotton print dress by Tulle, chunky knit cardigan courtesy of Land's End Canvas, a black scarf that I'm pretty sure I found in my car, gray sweater tights, the same Marc Jacobs belt I always wear, a killer felt hat from Anthropologie and over the knee boots by Stuart Weitzman.

By belting on top, I keep my shape while staying warm!

These are the most perfect over the knee boots ever - I have skinny calves and the stretchy back helps to keep them up! The stretchy backs would also rock if you had large calves as well! Really they just rock :)