After seeing a pair by Stolen Girlfriends Club that almost immediately sold out, I have been thinking about cable knit shorts! Of course, now you can get them at Urban Outfitters, which means I needed a more obscure pair that no one else would have. Then I randomly came across some by Autralian brand Tigerlily and...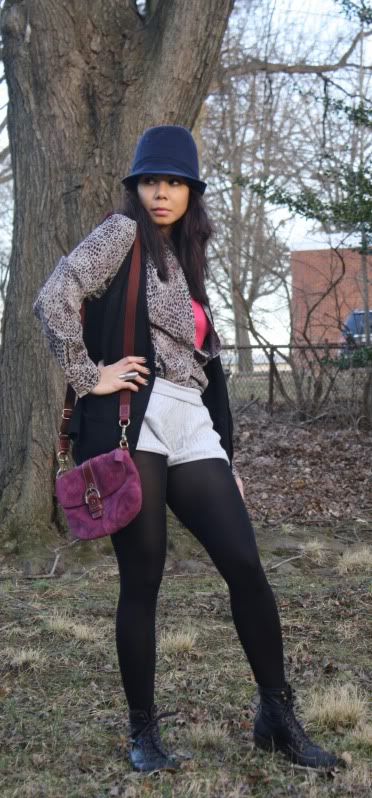 Hooray, I am now officially a cable knit shorts owner! I've been especially inspired since coming back from NY Fashion Week, more confident in layering pieces like button downs. I decided I wanted to contrast the relaxed, almost dance warm-up feel of the shorts, so I threw on my pink cami with sequin trim and layered over a silky blouse. I threw on the vest last minute because layers are good!
I love the almost purple leopard print of the top! I decided my purple suede purse would be a perfect compliment. I finished off with my field boots and a jaunty hat, because really no outfit is complete without one!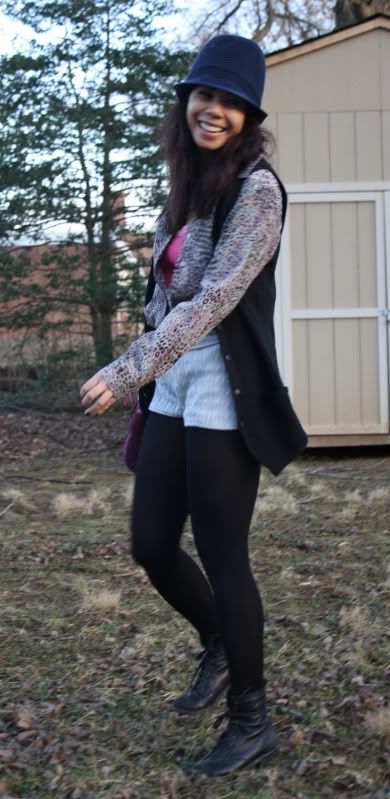 I'm wearing: Tigerlily cable knit shorts from My Chameleon, pink cami by United Colors of Benetton, blouse stolen from my mom by Kate Hill Petite, menswear vest by Theory, purple suede Coach purse from my sister, field boots by ASOS, necklace that you can't see from Last Call by NM, ring from Forever 21, and hat from Anthropologie.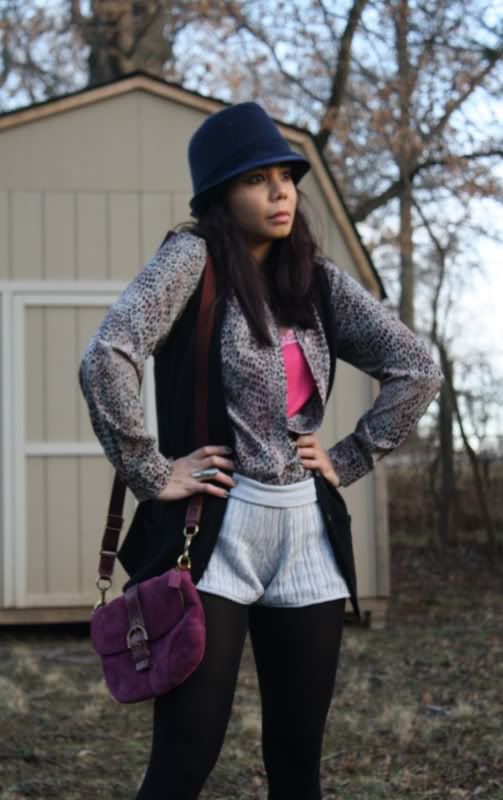 This is my high end editorial, arch your back pose like on "America's Next Top Model."
Now I need to get myself a pair of culottes!!