Let's be honest, there's quite a high standard to meet when dressing for a fashion blogger conference. So what to wear that's chic yet unique? Because, while I absolutely adore Jeffry Campbell and the look of the Lita, I probably saw about 20 pairs of them!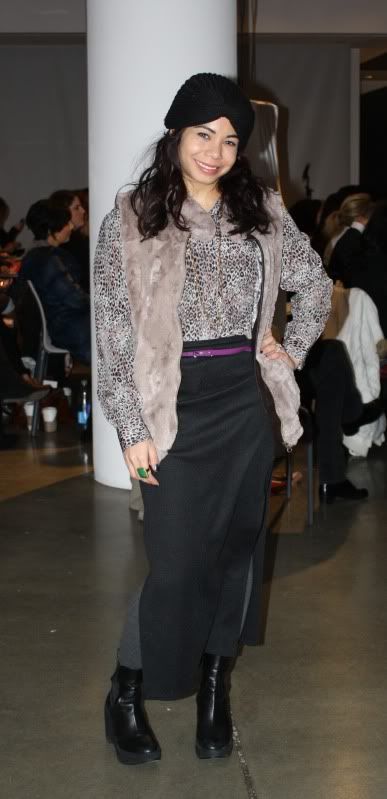 I've been obsessed with long skirts and dresses lately, but I don't really own any! I've had this skirt since high school and just started wearing them again. I decided to pair it with a silky leopard blouse I stole from my mom. I accessorized with a soft furry vest and my awesome knit turban!

I'm wearing: Leopard print blouse from my mom by Kate Hill Petite, super old skirt by Exact Change, furry vest by Sanctuary, a purple belt I think from H&M, Yosca ring and necklace courtesy of Lucky Magazine, my Robert Cleregie boots which I will probably be wearing all week, and my knit turban from ASOS!

In the end I think I ended up in the middle of the pack - certainly not best dressed but definitely not too shabby either!