I own an amazing pair of leather leggings from The Row that I don't wear nearly enough. Probably not office-appropriate, there just aren't many opportunities to wear them! So I make sure to rock them every fashion week, this season I went like this: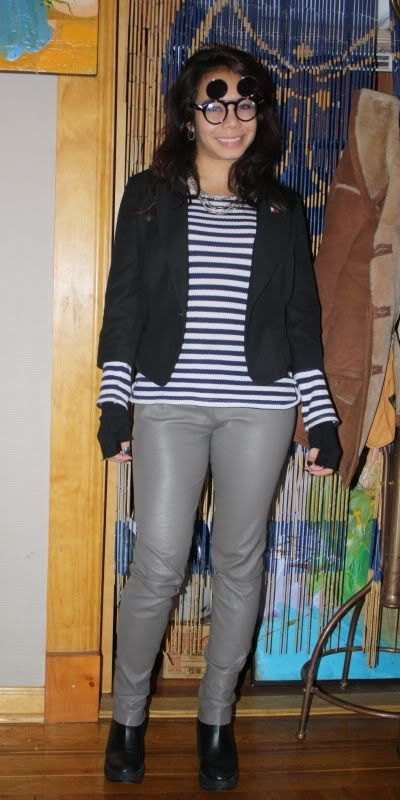 Are you getting a Where's Waldo vibe, because I am! I'm wearing: Leather leggings from The Row, striped top from Bluefly, blazer from Urban Outfitters, necklace from Last Call NM, my "I look like an asshole please take my picture" glasses from 80s Purple, fingerless gloves from American Apparel, and my Robert Clergerie boots, which I wore all fashion week. Later in the night I went to the Rebecca Minkoff after party and decided I should change into something more nighttime feeling so I ended up wearing: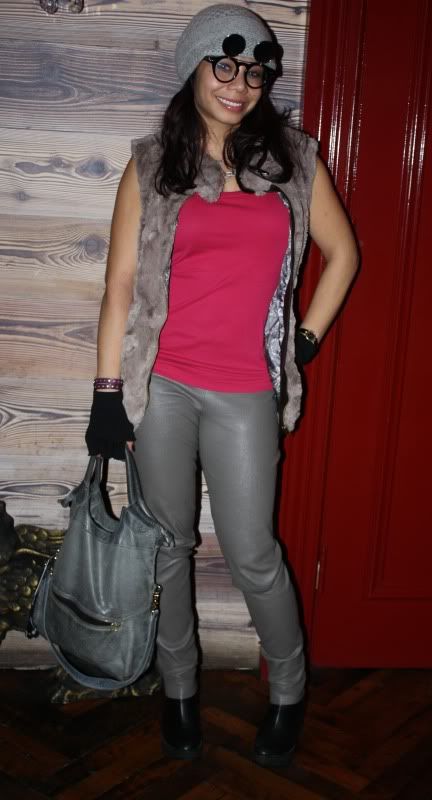 I switched out my upper body for a pink Splendid tank and my Sanctuary vest, and I kept on my so chic Stewart + Brown hat and Anna Corinna (now Foley + Corinna) purse for the shot. Oh look, you can see my J. Crew wrap bracelet in the picture now too! What do you think of my looks?