The day before I left NYC, I could think of anything to wear! I had an outfit that I had already worn before that was very cute, but I didn't want to take the easy way out! Luckily I always pack at least one extra outfit and some extra layering pieces and whatnot. I wasn't really into my extra look but...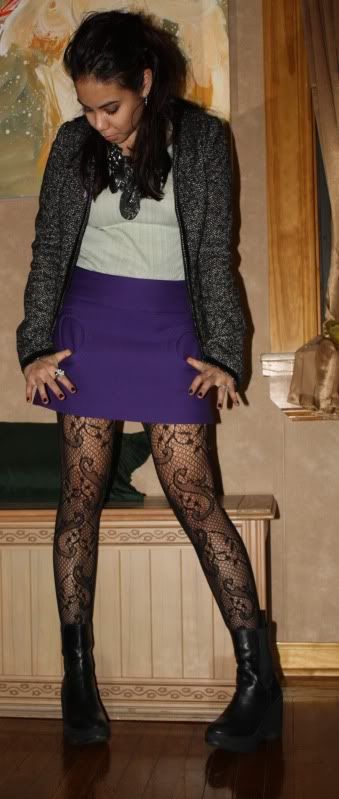 Hey, not too shabby! I mean, it wasn't as outrageous as my mismatched floral look, but you don't always have to look out there! And I think the average girl still wouldn't pair a pale lime green tank and a mod purple skirt! Which is a shame, because those colors look great together!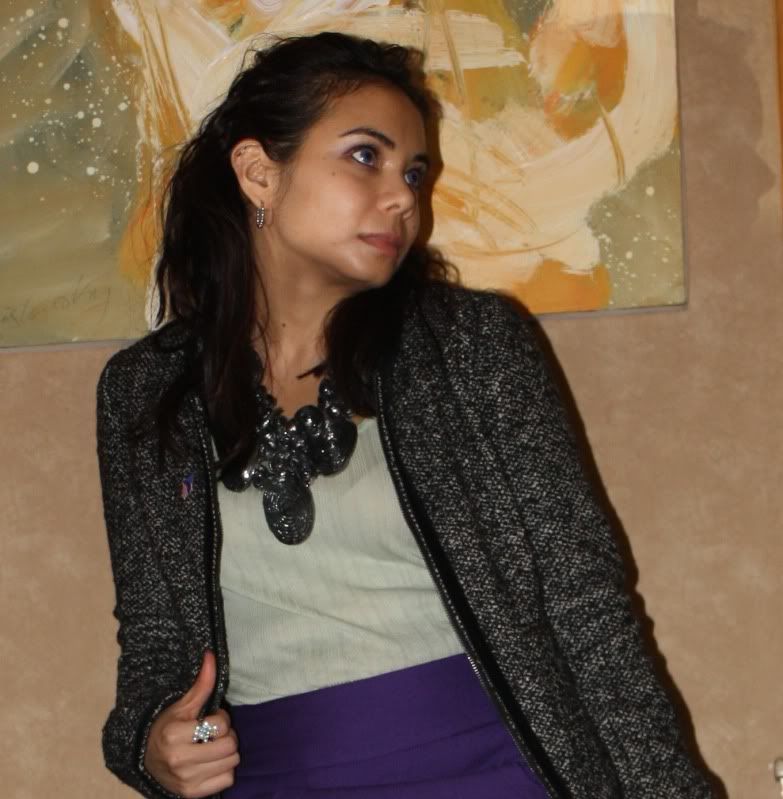 I'm wearing: DKNY tank, Paul & Joe skirt, BB Dakota tweedy blazer, Rodarte for Target lace tights, fabric statement necklace from Urban Outfitters, cluster pearl ring yoinked from my mom, and my NYFW mainstay, my Robert Clergerie boots!

I know it looks like you can see my underwear, but that's really the black top part of my tights. Not too much better, but a little and dammit the rest of this shot is cute and photoshoping lace is hard!