I'm traveling to NY today so here's pictures of me to keep you entertained for a fleeting moment! I recently tried a school boy prep look. It was a totally random decision, very not my style but it's always good to get out of your comfort zone!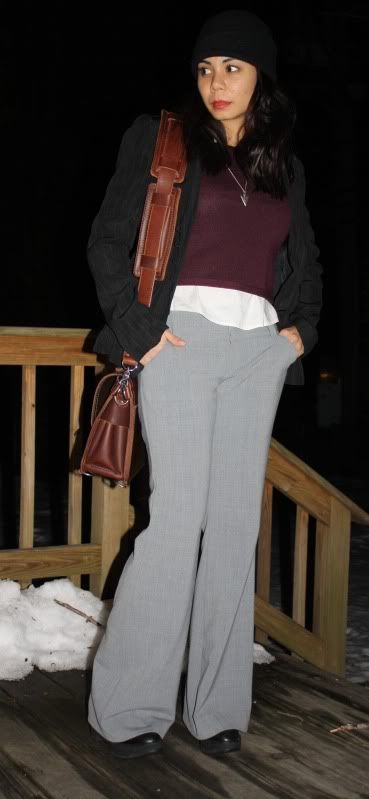 I'm wearing: A white blouse by Idra from Bluefly, a purple sweater vest from Express, Alice + Olivia trousers, a Mode International pinstripe blazer from Victoria's Secret, a satchel courtesy of Saddle Back Leather, my Robert Cleregie boots, arrowhead necklace from Urban Outfitters and black cloche from local store the Propper Topper.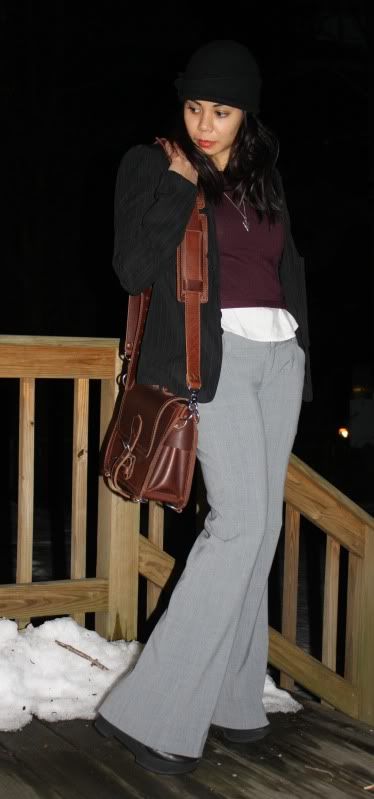 So what do you think of my menswear look??