I've been finding that dresses are much more difficult to make interesting looks with than separates. With separates you have the choice to pair something basic with something truly whacky and eye-catching. But with a dress you not to rely solely on jackets and accessories. Not exactly my strong suit, but it is what I need the most practice in!
I impulsively bought this dress back in early fall and this is probably only the second time I've worn it!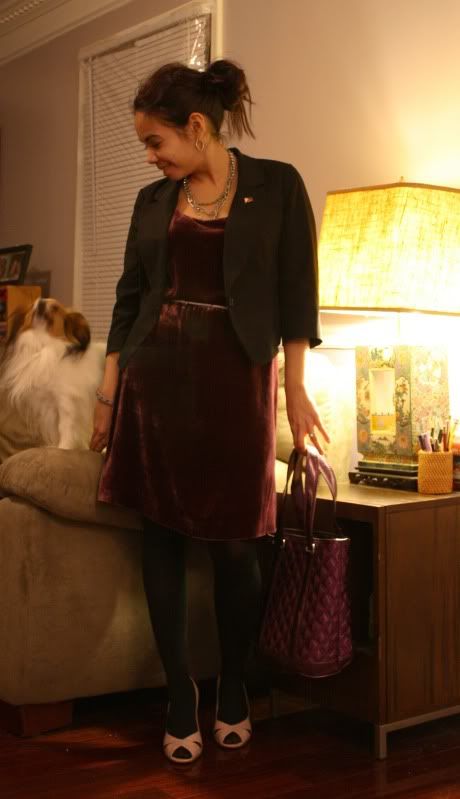 I'm wearing: Velvet dress and wrap bracelet from J. Crew, cropped blazer from Urban Outfitters, silver belt from H&M, necklace courtesy of Last Call by NM, Colin Stuart shoes from Victoria's Secret and bag by Jacobs Marc Jacobs.

Stupid dirty camera lens left funny green smudges on all my shots! This is the first time I got to use my camera, tripod and remote though, so I think I did alright.