One of the last events I went to for NY Fashion Week was a Tweet-up in the American Express Skybox. For those of you who don't know, the Skybox is like a lounge at Lincoln Center that overlooks the two largest runways.

I've been to previous Tweet-ups here with Fern Mallis and Mickey Boardman, this time it was with Peter Davis. I originally knew him as a "mocialite," but he is really a style writer. Starting off as an intern at "Paper Magazine," he was just announced as Editor-in-Cheif for "Avenue," a glossy uptown magazine that would probably feature Serena and Blair on its cover every year.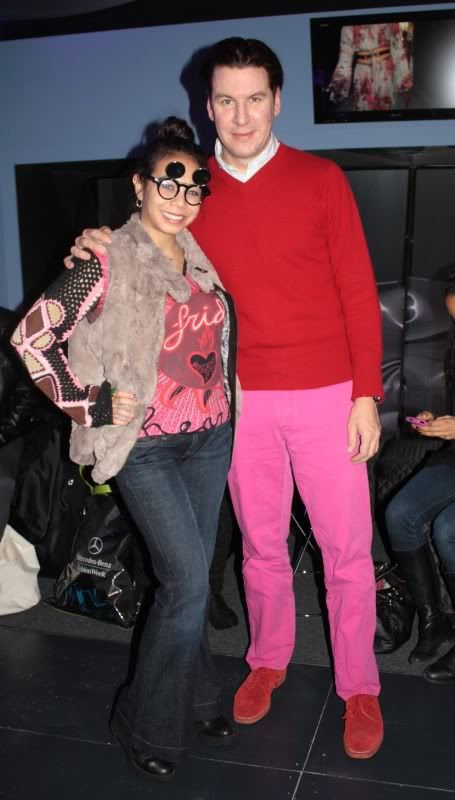 It was nice to hear him speak and answer questions. If you want to work in the fashion industry he recommends getting your foot in the door as an intern and dressing for the job you want. Obviously not everyone can afford a work wardrobe like Kate Lamphear, so he recommends buying a few expensive but classic separates and then rocking out trendy yet affordable accessories from places like Topshop.
Thanks for taking the time to meet with us, you can follow him on Twitter @
PeterDavisNYC
and hopefully you're already following @
Fasshonaburu
!