Since everyone has been rocking red pants of late, I decided to bust out my pair and put together a look as well! Really I just wanted to be added to Wendy B's round up of bloggers in red pants! I've also been wanting to pair red and a salmon pink, so it all turned out perfectly!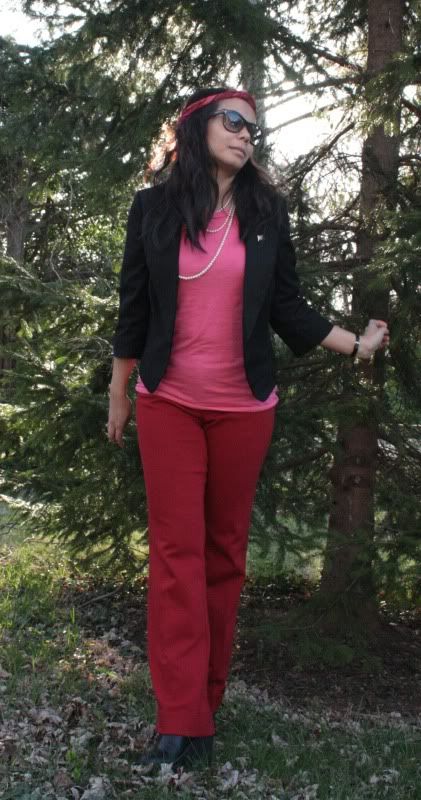 I was being a bit wussy, so I paired the top and pants with black shoes and a blazer. I don't think it looks bad, but if I had mad personal style blogger skillz I probably would have rocked a turquoise sweater or my leopard print cardigan. At least I attempted to turn one of my scarfs into a turban headband, though it was obviously too small to truly pull off the look. Note to self: Buy slightly larger scarves!!

I'm wearing: Red pants I think by BCBG, I had them taken in and there's no more tag, salmon pink tank by Rachel Rachel Roy, black Lux blazer from Urban Outfitters, boots by Robert Clergerie, Tom Ford sunglasses, vintage Gucci watch, pearls from my aunts in the Philippines, vintage scarf.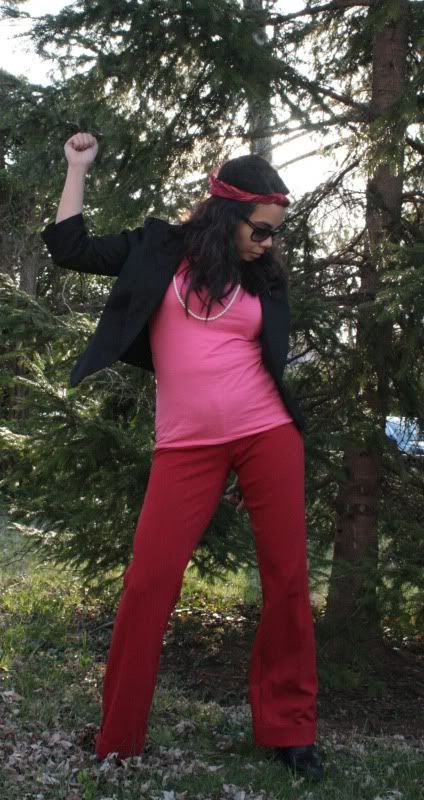 Let's fist pump it!!