I must say I really didn't pack well for the SXSW Interactive conference in Austin! I brought lots of basics and some accessories to dress them up, but I wish I had more stand out items in my suitcase! But I worked with what I had, and just looked a bit more LA casual than usual.
For my last day in Texas I wore: a James Perse drop should tee, an American Apparel skirt, a Nine West scarf i think I got in a fashion week swag bag once upon a time, a knuckle ring from ASOS and arrowhead necklace, ankle socks and Ecoterrorism shoes all from Urban Outfitters.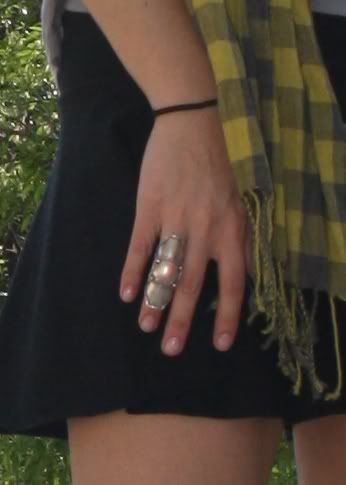 Heres a close up of my armor knuckle ring, which many people complimented!

Look how pretty it is! I need glam settings to take pictures in, I guess that means I should probably leave my house more, huh?