As I've mentioned before, Payless has been kind enough to send me some shoes from their spring collections! Yesterday I rocked a pair of wedges with an amazing woven heel - the Bolivar Wedge by Lela Rose for Payless! Tons of style for just $50, don't you think?
I decided it would be fun to pair the shoes with a printed summery dress - kind of a subtle way to mix prints, don't you think? I topped off my outfit with a sheer cardigan, bright scarf and my birthday present from the Mr - a super cute purple satchel that just screams spring to me!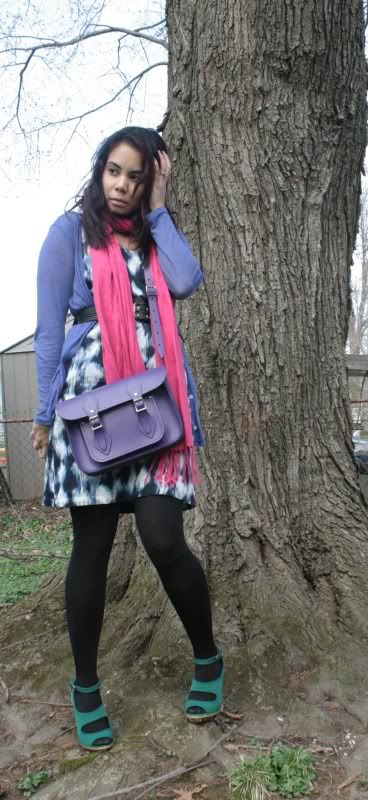 I'm wearing: Lela Rose for Payless wedges courtesy of Payless, H&M dress courtesy the Lucky Magazine Alpha Shopper program, sheerish cardigan from Yes Style, BP scarf from Nordstrom, purse from the Cambridge Satchel Company, belt by Marc Jacobs.

Can you believe every item in this outfit is less than $125? In fact, I think only the purse costs more than $75 - proof that you can be chic in every price range! Well, I guess the belt would probably cost more, it came with a pricy dress so it's hard to guess its value.
Just to let you all know, I know places like ModCloth and Urban Outfitters sell Cambridge Satchels, but the Mr got mine straight from their site so we could get the smaller 11" size. I think it's perfect for an every day purse!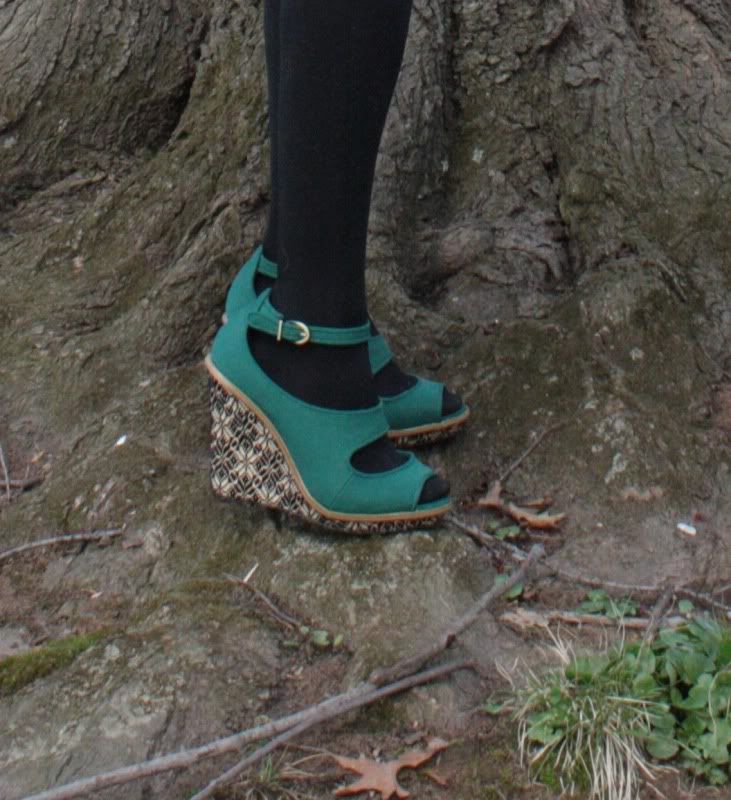 Here's a close up of the amazing print woven into the wedge heel. These shoes are so cute and I got loads of compliments!