A few hours before going to the Dress in Blue Fashion Show featuring Carmen Marc Valvo, I realized that I was not currently wearing blue and that I should probably change! So what to wear to a small fashion show held near DC?
OK, so I don't exactly look like a lady who lunches (which I imagine is one of the major types of clients Carmen has!). I put on my blue dress and, almost in a daze, built this outfit around it. I was too happy with the results to change, even though I was borderline sexy schoolgirl. Gee, who would have thought that would be the case when you pair a minuscule dress with over-the-knee socks and tights with bows on them!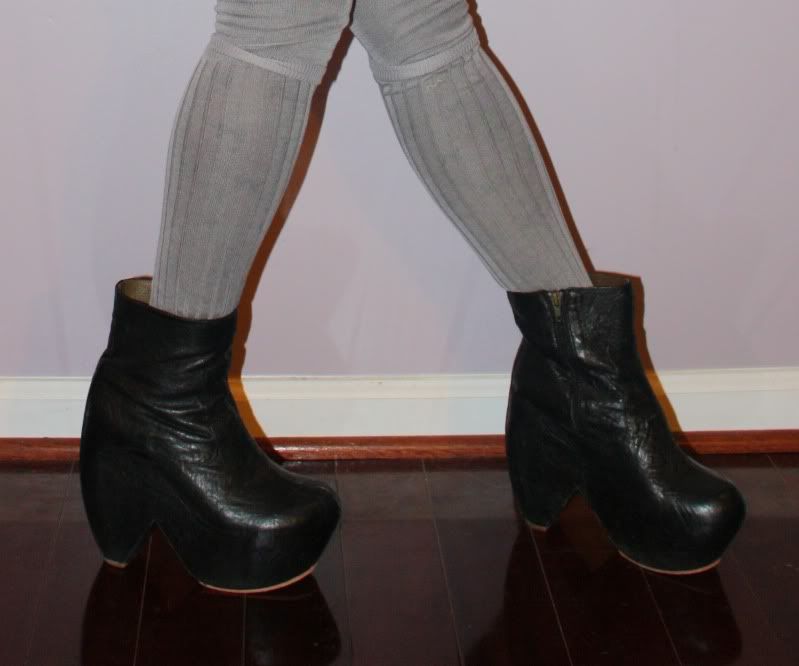 I also rocked my claw boots, which I haven't for a good long while. They're surprisingly comfortable, but the ankles aren't exactly supportive.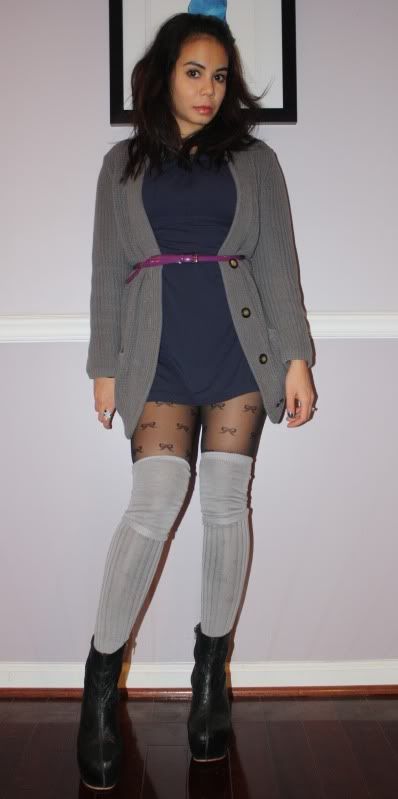 I'm wearing: Lewis Cho blue dress, chunky knit cardigan courtesy of Lands' End Canvas, belt from H&M, earrings and ring from my mom, bow tights from Etsy, and over-the-knee socks and Gee Wa Wa boots both from Free People.
This is one of my many attempts at a jumping photo. Props to models, because it is much harder to keep your face relaxed than I realized!