I'm currently closing out the first wave of being a bridesmaid in my life. You know, the 2-3 year period of your life where all your close friends get married? I've bought plenty of bridesmaid dresses and also have picked them out for my own big day later this year, so I'm pretty comfortable in stating that the wedding industry is truly predatory.

Brides often need everything to be perfect, at the expense of everyone's wallets & sanity (including their own). Flowers suddenly need to be light pink, not medium pink, ivory table cloths costing 2 times more than white get rationalized. But worst of all can be bridesmaid dress shopping!
Mass produced, completely basic dresses that are marked up about 400%, all because they can. And then brides try to fool themselves into thinking their girls can wear said dresses again, as if silk shantung is ever seen outside a wedding party on someone under 60! Please don't think I'm blaming the brides though, it's the industry that really angers me.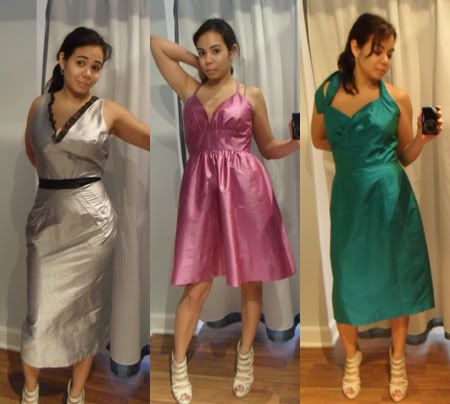 Because even the most interesting dresses are pretty boring! It makes sense, since they need to flatter multiple body shapes and appeal to wide range of tastes. But when are brides going to get sick of their wedding parties looking exactly the same as everyone else's?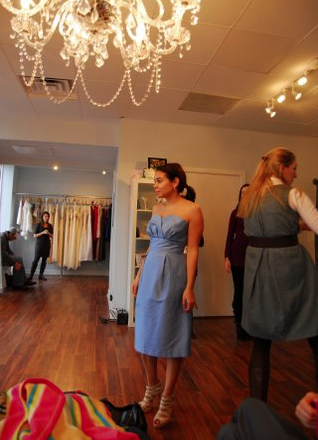 I recently tried on some dresses for one of my best friends and really scoured the racks to find interesting dresses that still worked with her more structured, classic aesthetic. As you can see, the dresses are fine, some I would even venture to say are cute and would be worthy of wearing again if not in a bridesmaid fabric. But then you look down at the tag...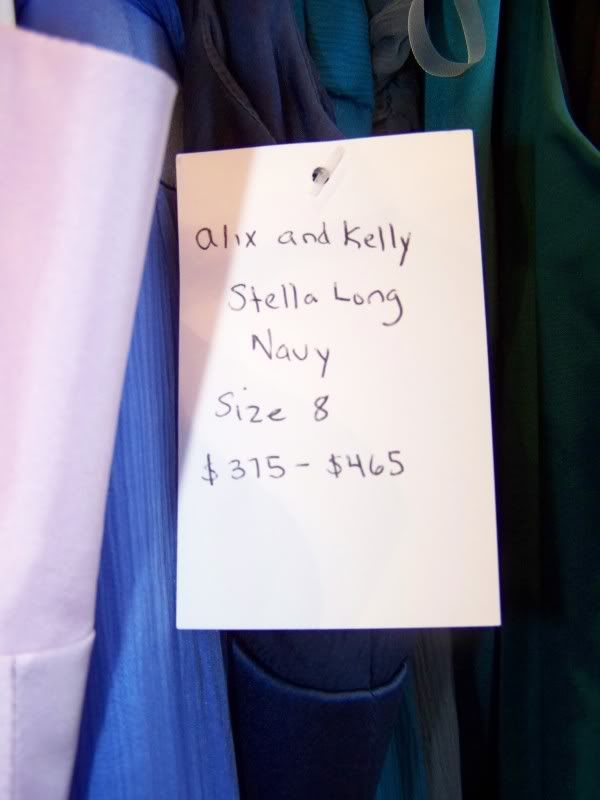 SERIOUSLY??? I mean, my jaw totally dropped. To put it in perspective, these dresses cost about the same as a cocktail dresses I've seen by Halston Heritage, Vera Wang Lavender Label, Carmen Marc Valvo and more!
I say it's time we stood up and said enough is enough! Brides, heed my call and start thinking outside the box! Sure, you could find a bridesmaid dress for under $100 at
The Limited
, but you may still face re-wearability limitations. So I'm starting a movement shop for bridesmaid dresses in everyday stores' evening wear departments! Brands such as Aqua, BCBGeneration, and Ali Ro all have cute dresses for very affordable prices; I'm proud to say that I found my dresses at Urban Outfitters for about $80 each! Here are some to get you started, and every one is under $250: