I was going to hold off on posting this outfit until tomorrow but I heart these pictures so much I just can't wait!! If you follow me on Twitter, you know I've been obsessing over owning a pair of mini culottes since September. Well, I finally decided I was not allowed to buy anything else until I had a pair - that certainly lit a fire until my butt! And I just couldn't be happier with them!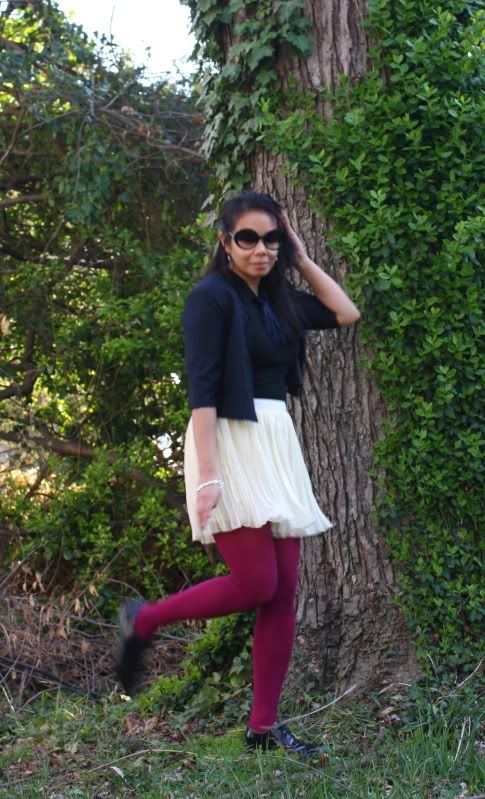 Culottes are supposed to pass as a skirt if you don't look too closely. Now I've seen some pretty obvious pairs, and can I say these are not one of them! When I wore them to work, not a single person realized I was actually wearing shorts! I like how these totally passed as a skirt half the time, but obviously weren't other times - if I just wanted a skirt I'd buy a skirt, you know? I would definitely recommend if you want a flowy girly look but want more coverage - especially great for summer music festivals!

I decided to also try out a string bow tie, which some of the more fashion forward bloggers have already been rocking. Hey, we can't all be at the head of the pack... unless this culottes obsession of mine catches on!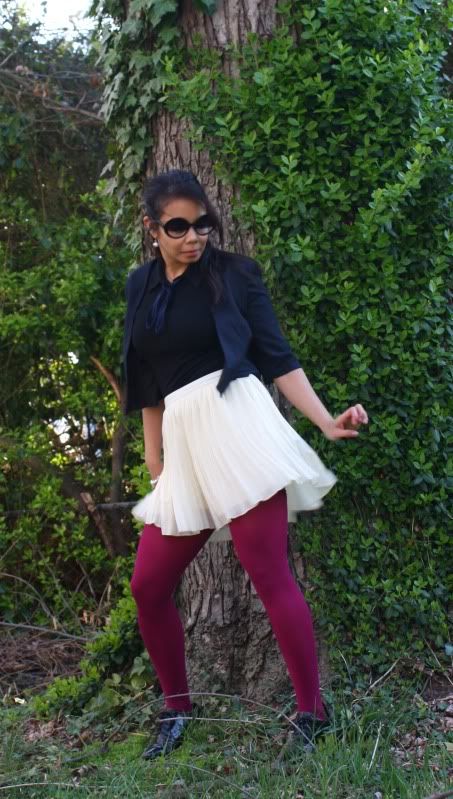 I'm wearing: Pleated culottes from ModCloth, black top from Forever 21, cropped blazer and patent oxfords both by ASOS, berry tights courtesy of Kushy Foot, pearl drop earrings from Anthropologie, bracelet was a gift from my mom, and two tone sunglasses by Quay Eyewear.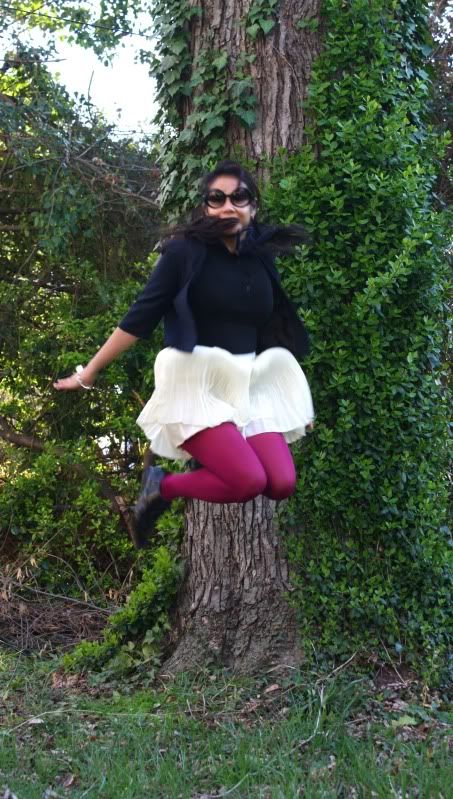 Leaping lizards, culottes rock!