Many months ago I was loaned a mini ASUS laptop with Windows 7 by Microsoft. I must say I do not look forward to giving it back!! I think my favorite feature has to be Snap, which lets you pin application in windows to the sides or top of the desktop. I can drag a window to the top of the desktop and it instantly goes full screen, drag it to the side and it instantly fills half the screen so I can see two windows side-by-side. It's really handy particularly if you're writing and need to pull content from a website, which I need to do all the time!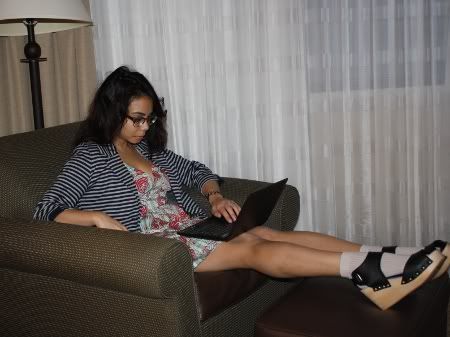 I also heart Windows Live Essentials! As a full-time social media expert I'm way into the Facebook integration and now that I'm traveling almost every month I couldn't get enough of the face to face chatting, which integrates Messenger with your webcam!

Finally - I just adore the photo features! Fuse especially - you can pick the best parts of pictures and combine them into one. No more taking 100 outfit pictures to get one good shot, woot!

Be sure to check out the Windows Experience Blog which has tips and surprising insights that will help make your life more efficient!