I'm trying to do a better job of watching my inbox for designers I think have actual potential! I was recently sent the Fall/Winter h e i k j a r i c k lookbook - what do you think?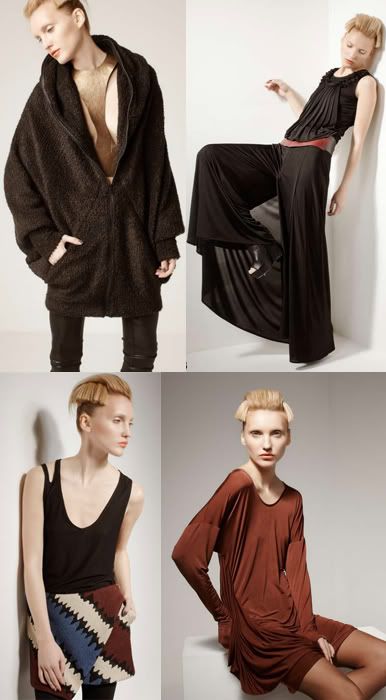 The NY-based designer, who launched her line in 2000, contrasts structuring tailoring with flowy draping - add in a dash of unexpected fabrications and you're got some stand out designs!
Her fall collection seems akin to designers like Helmut Lang and Rick Ownens - two of my favorites! You can purchase directly from her site, with pieces ranging from $225 for tops and skirts up to more than $1,000 for a coat.