Sigh, Blogger is back up but my fabulous posts are gone! But I loved this outfit so much, so I am getting this back up! :P

Banana Republic asked me to help host the After 5 Event at a local store, along with fellow DC fashion blogettes So Much to Smile About, District of Chic, and Project Beltway! To make sure I was appropriately dressed, they gave me a giftcard so I could craft an amazing outfit.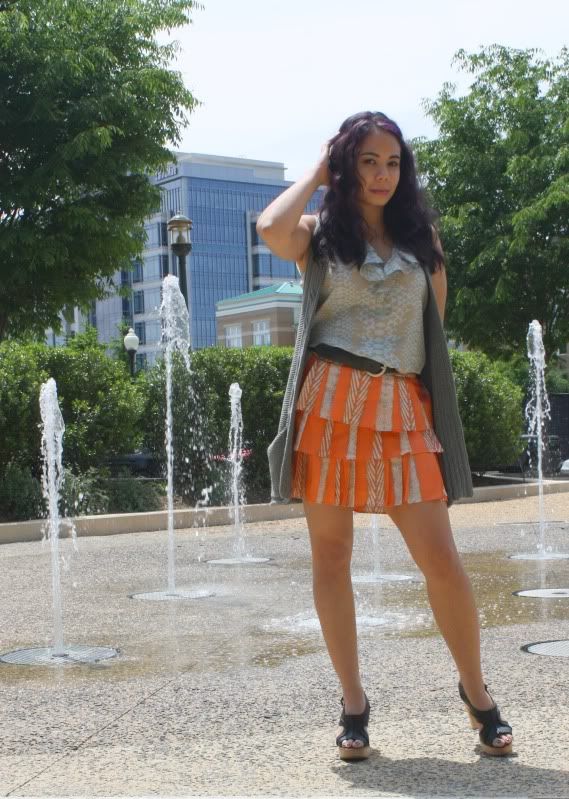 When I entered the store, I really didn't have a clue as to what kind of look I wanted to create! I just started grabbing everything that caught my eye; the poor sales girl had to take three loads of clothes off my hands before I even started to try anything on! And then I saw this amazing tiered ruffle skirt!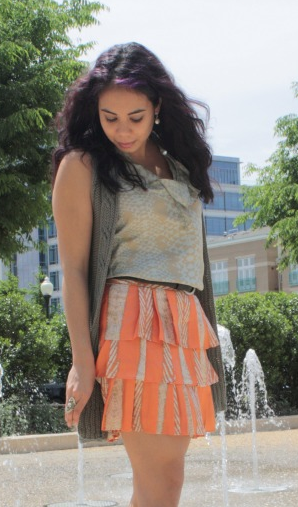 I immediately knew it had to be the star of my outfit. With the subtle snake print, I though it would be great to have printed top as well - so chic right now! I had been trying on striped pink tees, but then this beautiful pale blue snakeskin shell caught my eye. It all fell into place!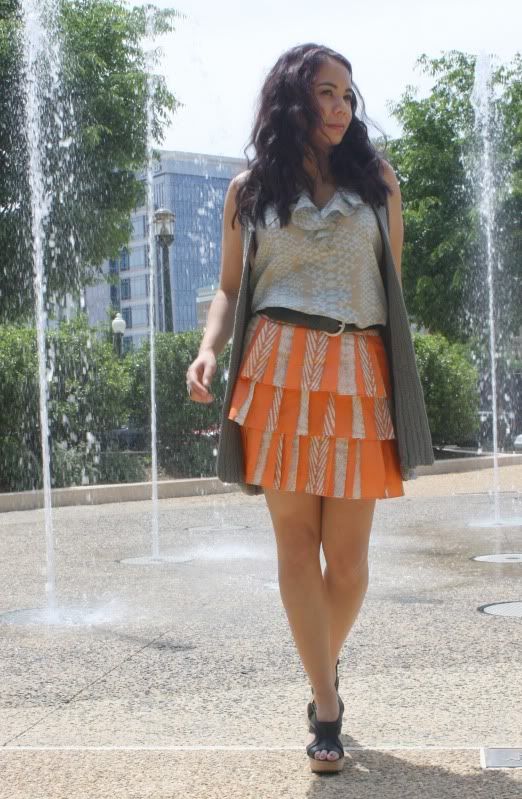 I added on the knit vest to make sure the two separates were pulled together into one, cohesive outfit, and then some fun accessories. Throw in a fountain and tah dah!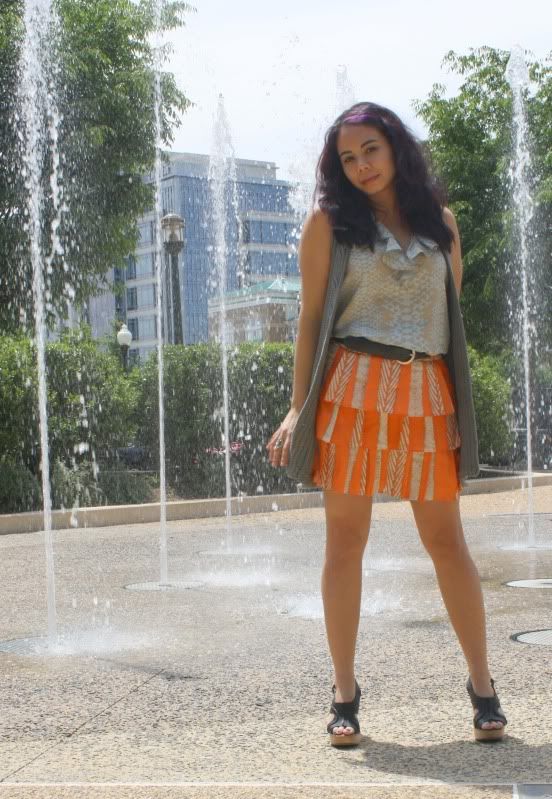 So if you're in the area be sure to stop by the After 5 Event on Thursday May 19 from 5 to 7 PM to say hi!