I recently attended a conference in DC and everyone was told to dress casual and comfortable. This made me happy since it's about five zillion degrees in DC right now with a humidity of infinity, but I didn't want to wear jeans - talk about the perfect way to not stand out :P So I decided to bust out a breezy maxi skirt, cool and casual yet chic!
Dupont Circle in DC has the most beautiful fountain!!! I'm super happy I decided to drag my camera and tripod to the conference - I like my outfit and all but I think the setting really makes these shots.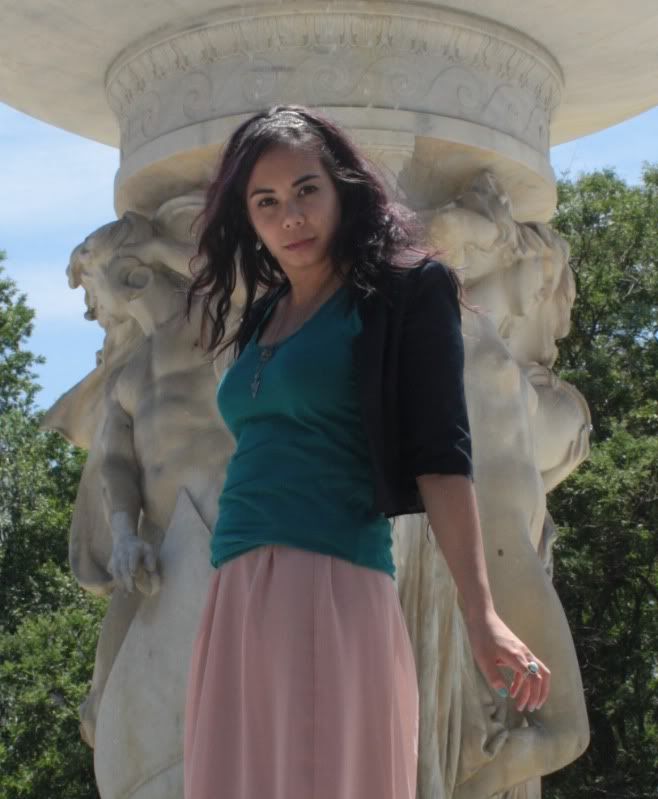 A chiffon maxi skirt and a breeze is all you need to look impossibly chic this summer, don't you think?

I'm wearing: maxi skirt, arrowhead necklace and metal headband from Urban Outfitters, blue Rachel Rachel Roy tank, ASOS cropped blazer, and Jeffery Campbell flatforms from SoleStruck.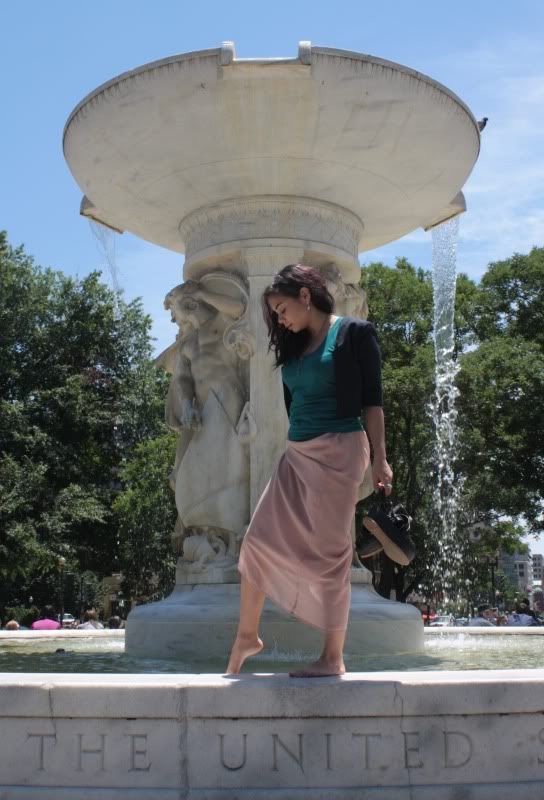 The water was perfect, if I didn't have to go back and be all professional I totally would have dove in!