I put together a cute outfit and decided, "Hey it's sunny out, why not take pictures on my porch??" Yeah, I obviously did not take into account the fact that it was 102 degrees out!!! So I snapped a bunch of pictures before I melted and I'm not super excited about them but not way I'm going back out there!
I'm pretty sure this shoot wasn't about me, but the so adorable Miss Kyoko! Look at that face!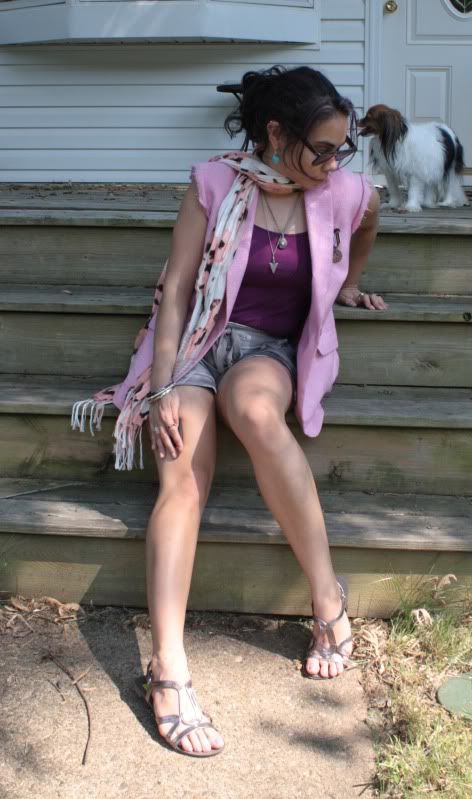 She's definitely stealing the show! I'm wearing: Tank and scarf courtesy of LOFT, shorts and silver stacking rings from Banana Republic, blazer with sleeves cut off from Land's End, vintage Wayfarers, sandals and bangles from ideeli, medal from ModCloth, arrowhead necklace from Urban Outfitters.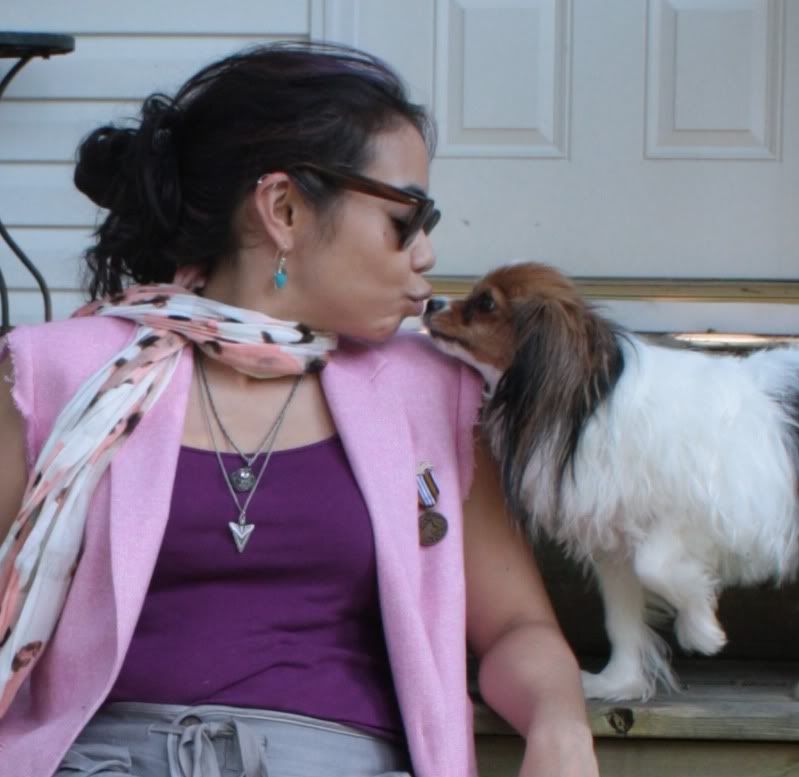 Give us a kiss!