I'm excited to say I've reached a point in my career where I actually speak at conferences! I was invited to speak on a panel at the Digital Media Conference on Social Media ROI and was surprised to find I had no anxiety about it! But I did have a slight spazz out over what I was going to wear, ahahahha. So some of you may recall when I posted this...
I ended up going with the mixed print dress! I wanted to look professional yet creative and fresh and this piece by Amanda Uprichard was perfect. I work in the marketing and communications so I'm always thinking about image... and, yes, I need to be my own personal brand! I may not be looking for work, but I want people to look at me and think, "She knows what she's talking about!" At the very least, would you check out a fashion blog written by someone dressed like a bum? Or worse, in an boring black suit????
I accidentally grabbed the wrong blazer to wear over my beauteous dress, but I threw it over my shoulders cape-style which I've been really obsessing over lately!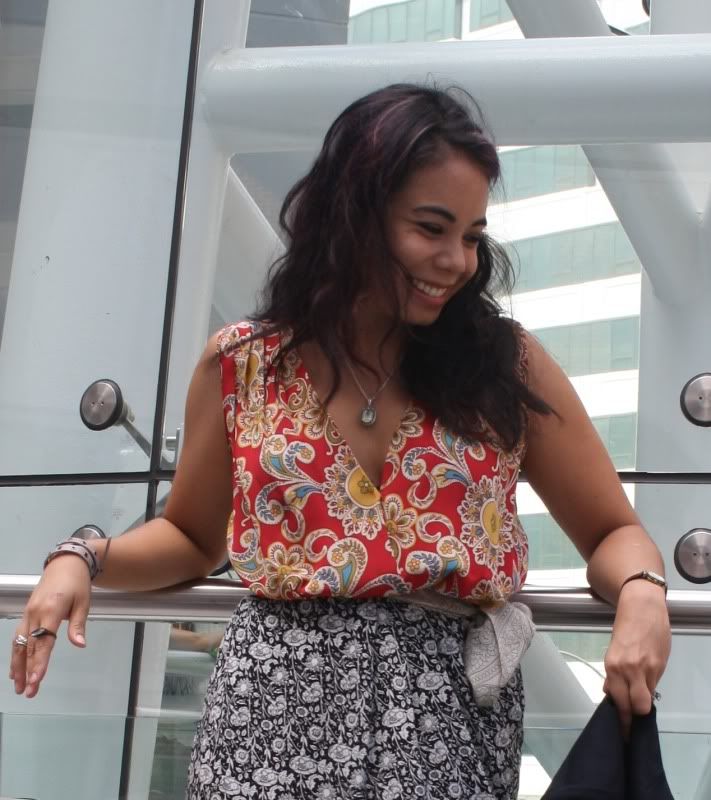 Practicing the model stare down! How do I look... am I on my way to ending up on
Marketing Douchebags
??