I really loved this outfit I threw together yesterday morning, but I was having serious camera remote issues so only got a few out of focus shots before throwing a temper tantrum and giving up.
I'm often thrown by dresses - the removal of an outfit component (either top or bottom!) makes it much harder for me to create an interesting outfit. But my style challenge is all about that, trying new things and working hard at developing an innate sense of style. Though besides accessories and a cardigan or jacket I'm still not sure what to do.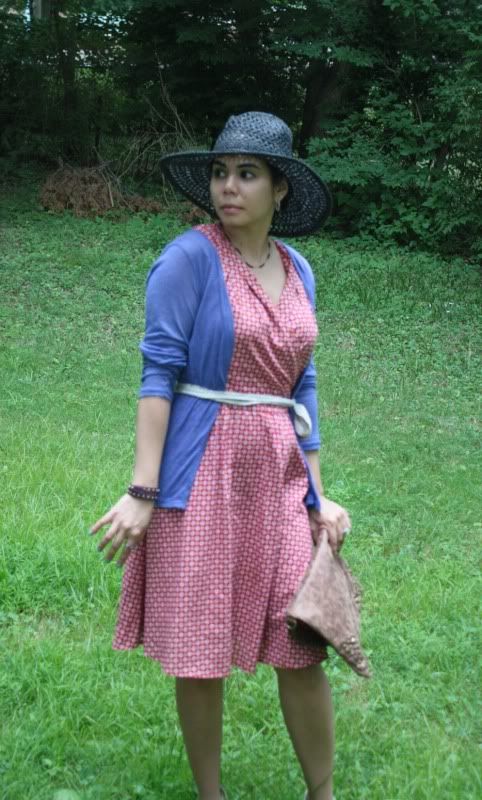 I'm wearing: S-Twelve dress bought on eBay many years ago, cardigan from Yes Style, Patricia Field bag, scarf belt from my Amanda Uprichard dress, necklace from Express, J. Crew wrap bracelet, woven cowboy hat from Urban Outfitters.