I mentioned previously how I've noticed a lot of waist tie tops lately and how I thought it may be a trend for summer. But I didn't really think it was for me - not my style at all! But then I thought, hmm, why not just leave a shirt unbuttoned when you tie the bottom, and viola: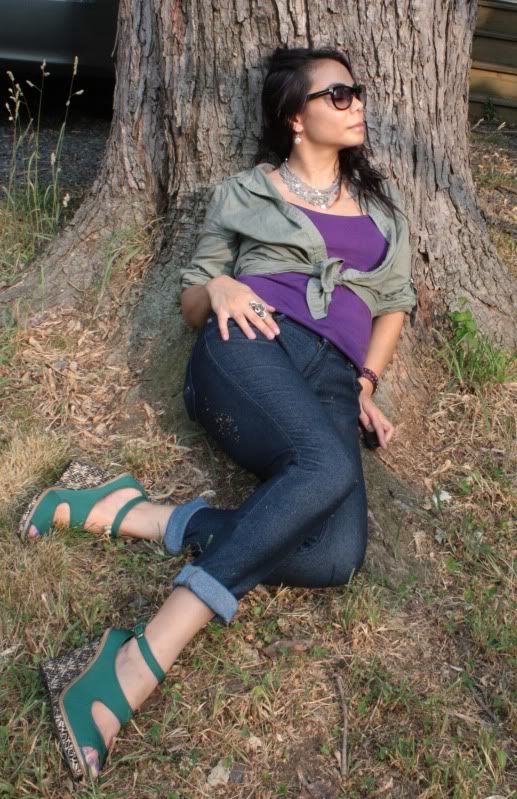 I admit I still look a bit country girl, but it feels much less costumey to me! I'm wearing: LOFT green button down and silver necklace, purple H&M tank, ASOS jeans all cuffed up, wedges courtesy of Payless, rings from Banana Republic, wrap bracelet from J. Crew, earrings from Anthropologie, and Tom Ford sunglasses!

I love it when I get compliments on these shoes, because then I can tell people they're from Payless and everyone gets so excited that they can go buy their own pair!

This outfit just needed a retro-style pip up pose! This is my pathetic attempt at one :P