Yesterday I went out to DC to a fashion:district mixer with a Butler + Claypool trunk show! Alas, I felt particularly sleep and therefore antisocial, so I didn't really meet anyone new.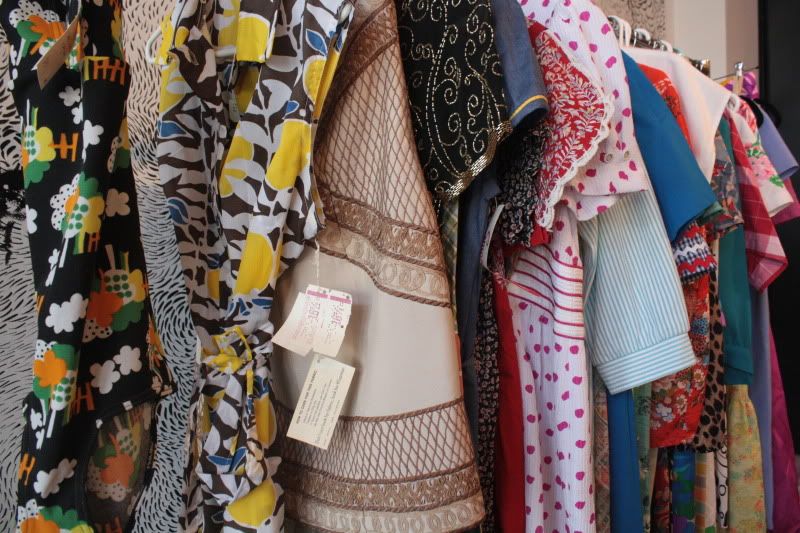 I tried looking for a bridal shower outfit, but lasa left empty-handed! Not that there wasn't plenty of cute items - I seriously considered that brown, white & yellow wrap dress but decided I had to stick to my shopping list!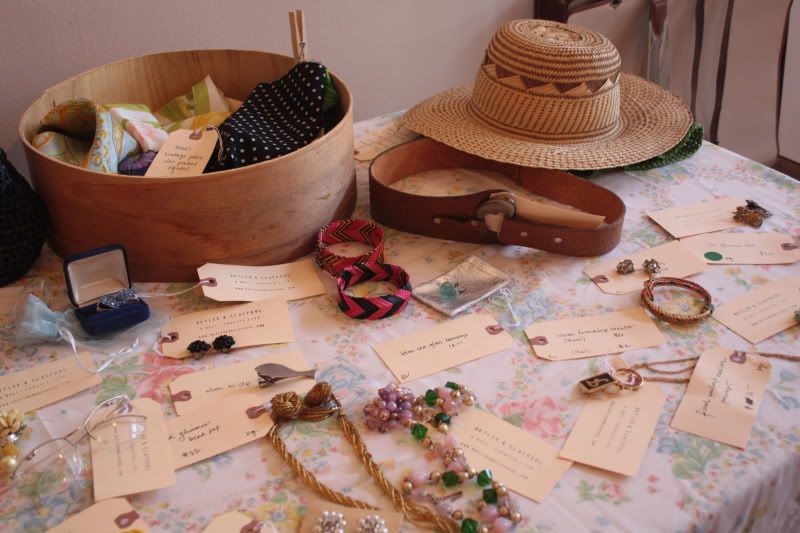 Lot's of great jewelry too - I was also tempted by a whale shaped tie clip for the Mr!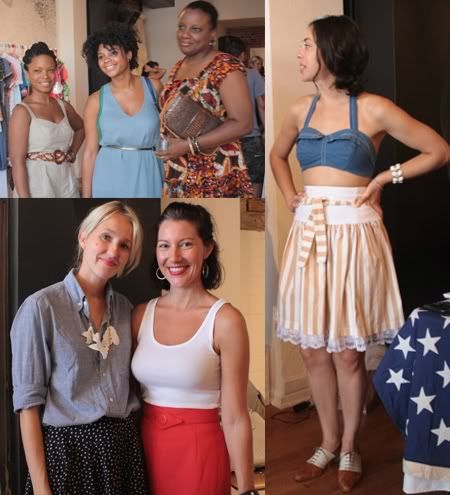 Lots of fashionable Washintonians came out, looking chic in spite of the swampy heat! Of course some of the Butler + Claypool staples were there and I said hi. Including Rachel of Project Beltway on the right - doesn't she look adorable? I'm so jealous of her fashion sense and innate ability to pull off whatever look she wants!

As for what I wore...
I recently rediscovered this dress in my closet and have been wearing it almost nonstop since! It's perfect for the heat, as it's a loose shape that still flatters me and is in a summery bright print!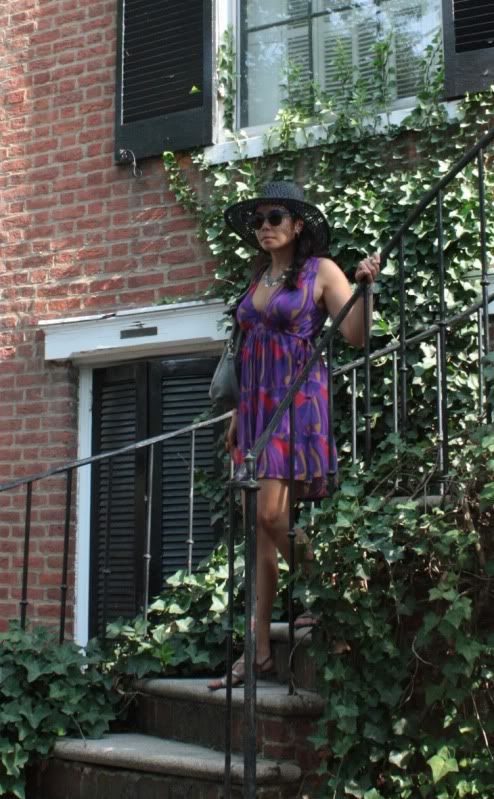 I'm wearing: Dress by French Connection, DV by Dolce Vita sandals from ideeli, Foley + Corinna city tote, necklace courtesy of LOFT, wrap bracelet from J. Crew, green Yosca ring courtesy of Lucky, hat from Urban Outfitters and Rayban Clubmasters courtesy of MyEyeDr.