Since I took a fabulous new job back in January, I've been traveling all over the country! According to Foursquare I'm an expert in airports, having checked into nine different ones so far this year! But make no mistake, I am no jet setter. I've never been in first class, and still take to bus to NY Fashion Week. So it stands to reason that I know a thing or two about comfortable yet chic travel wear!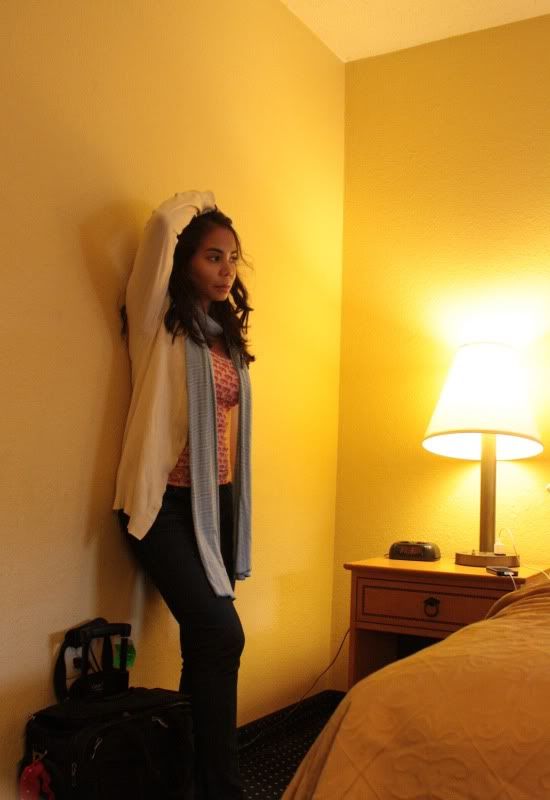 This is currently my traveling uniform. I always aim for stretchy fabrics that breathe and layers so I can attempt to curl up in my seat and pass out. A flowy cardigan can act as a blanket and a scarf an eye mask and pillow if needed! And you never know if it'll be 100 or -90 degrees in your seat, so it's always good to be prepared.
I wish this dingy hotel room had better lighting!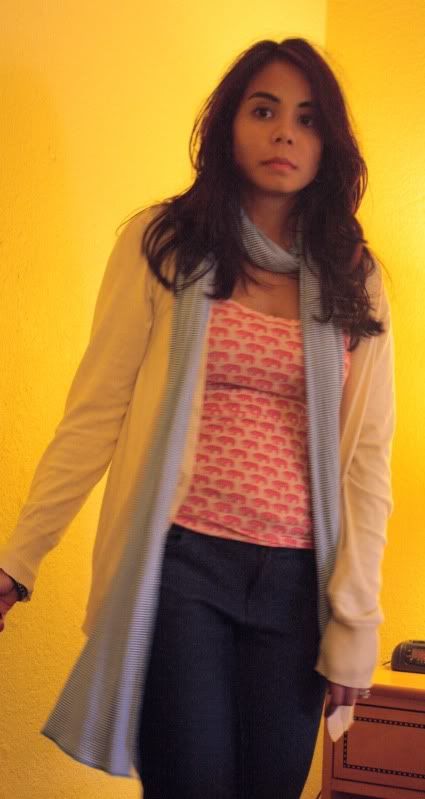 I don't wear much in the way of jewelry when traveling, so I depend on bright colors to help me stand out. I love the blue stripes against the tank's pink print - both strong on their own but not overwhelming together.
I'm wearing: Pink elephant tank from
Banana Republic
,
ASOS
jeggings, sandals from
ideeli
, cardigan from
Anthropologie,
Michael Stars
scarf from a gift bag.
I always need a minimum of three ways to connect to the internet when I travel!!