I own a great vintage shift dress yoinked from my mom that was previously featured in an outfit post where I channeled Audrey Hepburn. Well one of my focuses for this year in my style challenge is dresses, particularly learning how to style them differently and avoid ruts. So instead of classy and posh, I looked for girly eclectic accessories to give the dress a different feel!
I had scoffed at the LBD for most of the last year, having dismissed the dress and "too easy" for my style challenege. Now I realize it's a perfect, classic base to practice accessorizing on! And every outfit looks better with a puppeh!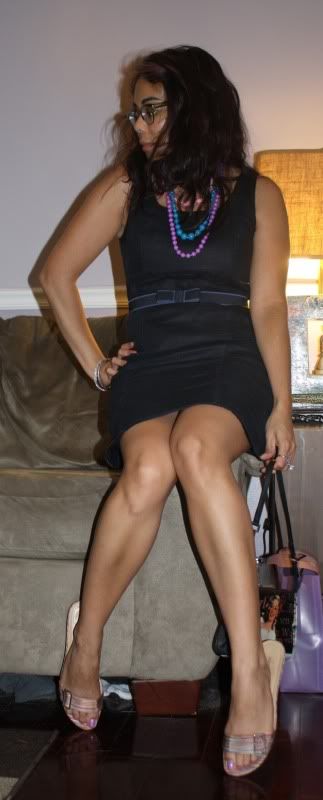 I'm wearing: Vintage linen shift dress, French Connection kitten heels, purse (label says Prague) and purple ring were both gifts from my mom, vintage bead necklaces, bow belt from Anthropologie, various bangles, some from my mom, some from Ideeli, Oliver Peoples glasses.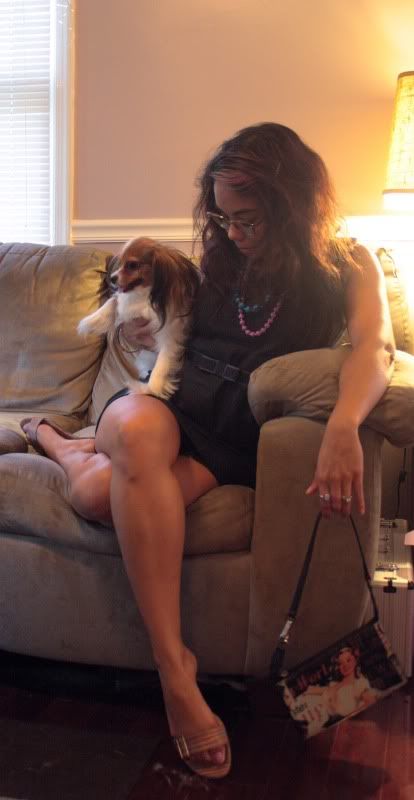 Please ignore how badly I need to pick up and vacuum :P