I own this amazing kimono style wrap top that I haven't put on in probably a year! Obviously I need to remedy this, but how to wear it...
I decided to go with a modern sleek interpretation! The top itself is so standout that I didn't want to throw on buckets of competing pieces - at least not for an everyday look in DC! But I did rock some small vintage-like pieces of jewelry - it's old meets new!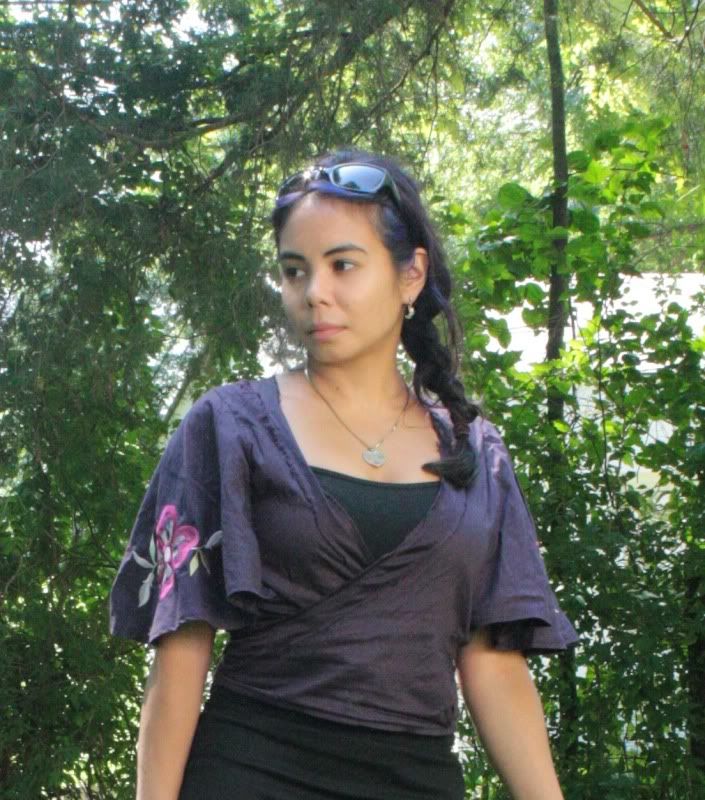 Such a lovely top, here's a closer up look - don't you love the embroidery on the sleeves? It's got an old traditional feel that works well paired with modern minimalism.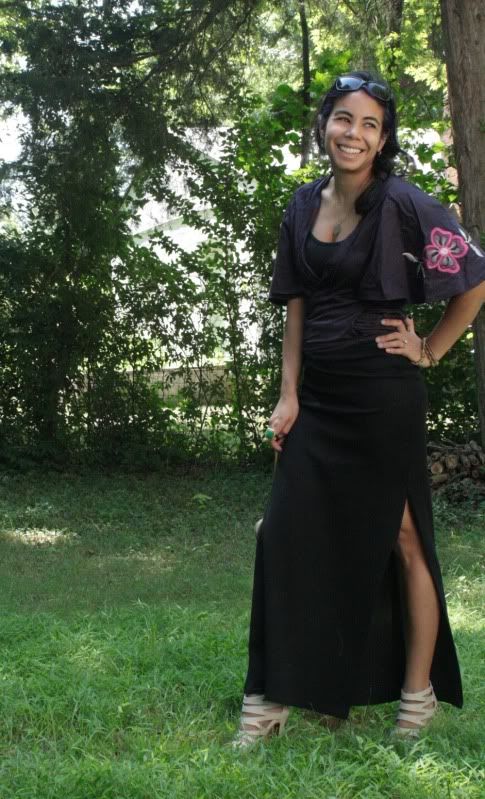 I'm wearing: Top & black cami from Anthropologie, maxi side slit skirt bought back in high school, two moon earrings also from high school, grandmother's pendant from Japan, shoes from Yes Style, glass bead necklace as a bracelet a gift from my sister, green Yosca ring courtesy of Lucky Magazine, Oliver Peoples sunglasses I thought I had lost (yay!), Coach wristlet a gift from my friend Julie!