It's been a hell of a summer! So what to wear to fight off the heat at my friend's chili cook off?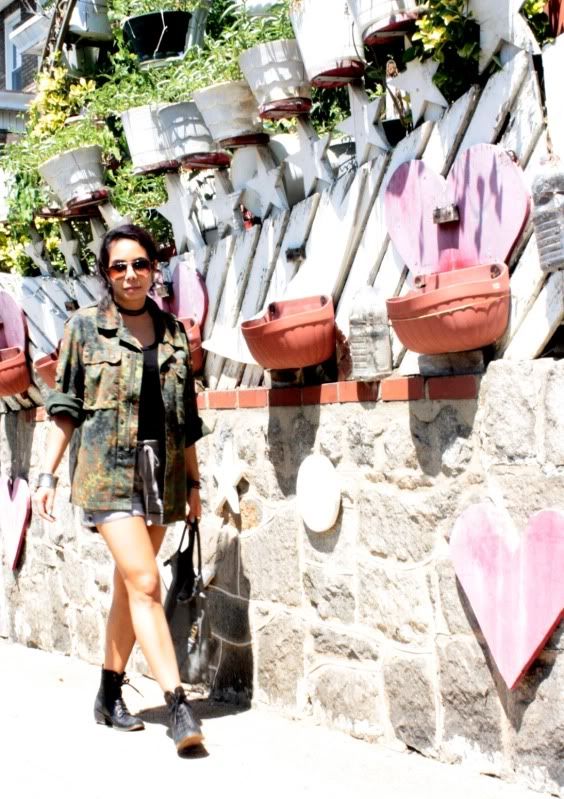 I'm ready for battle! Yikes, is it bright out or what?? I may have left the camera set to take pics in a dark room, no so much for outside!

I'm wearing: Rachel Rachel Roy black muscle tee, Banana Republic shorts, vintage camo jacket, purple wrap bracelet from J. Crew, silver cuff from World Market, sunglasses from Anthropologie, field boots by ASOS, necklace from the SUNO S/S '11 presentation, Foley + Corinna bag.

This Army jacket is surprisingly lightweight! But it makes sense when you realize how much physical activity troops do outside in the heat. What do you wear to beat the heat?